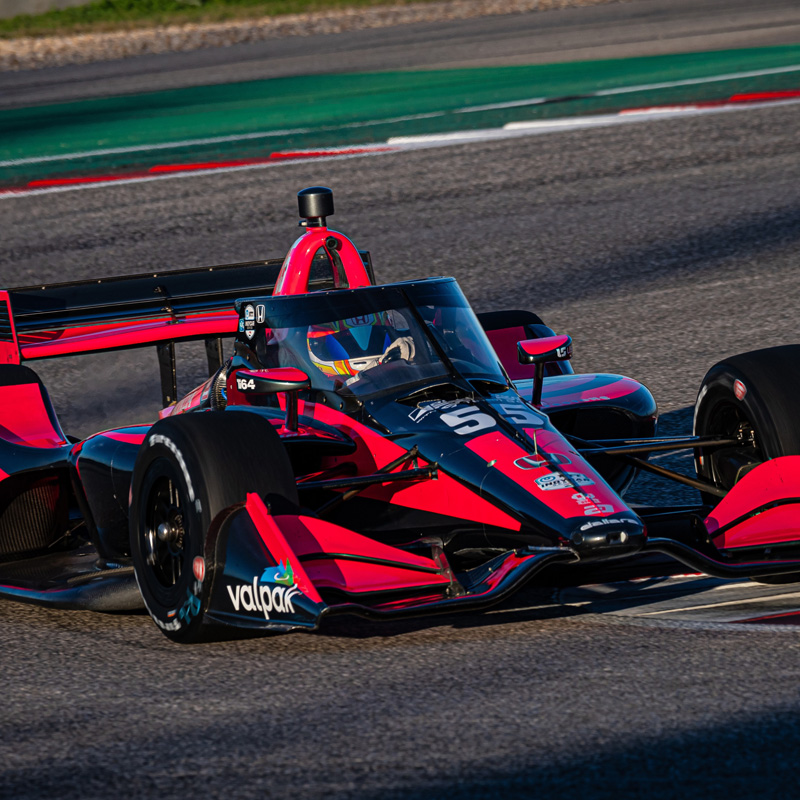 TEAM
Dale Coyne Racing with Team Goh
Dale Coyne, a former American racer who founded his team Dale Coyne Racing in 1984, has had a long-term friendship with Kazumichi Goh and this year sees the two seasoned racers coming together as "Dale Coyne Racing with Team Goh" to enter a car in the 2020 NTT IndyCar Series. Spanish driver, and IndyCar rookie, Alex Palou, has joined the team full-time and will be behind the wheel of their Honda powered No. 55 car.
Driver
Career
Having begun his racing career in karts at the very young age of 6 years, Alex Palou's first important racing achievement came during his karting career when he took the WSK Euro Series championship title in 2012.
By 2014 Palou was making his debut in open-wheel racing competing in the Euroformula Open Championship, but the following year he moved to the GP3 Series where he also remained for the 2016 season. However, by contrast 2017 was a busy season for Alex which saw him compete in a variety of championships including the All-Japan Formula Three Championship where he finished third at the end of the season, also the World Series Formula V8 3.5 and the FIA Formula 2 Championship. 2018 was a more settled season for Alex with him back in Europe focusing on the FIA Formula 3 European Championship.
But a return to Japan in 2019 saw Alex take on two different racing disciplines; in GT racing he was paired with Seiji Ara where they competed for McLaren Customer Racing Japan in the 2019 Super GT300 Championship. Alex's best finish in Super GT300 was 2nd at Autopolis, however in the final race at Motegi, he took pole position breaking the course lap record.
Palou's other 2019 championship saw him competing in the top level of single-seater racing in Japan, the Japanese Super Formula Championship, where he not only finished the season third overall, but was also awarded 2019 Rookie of the Year.