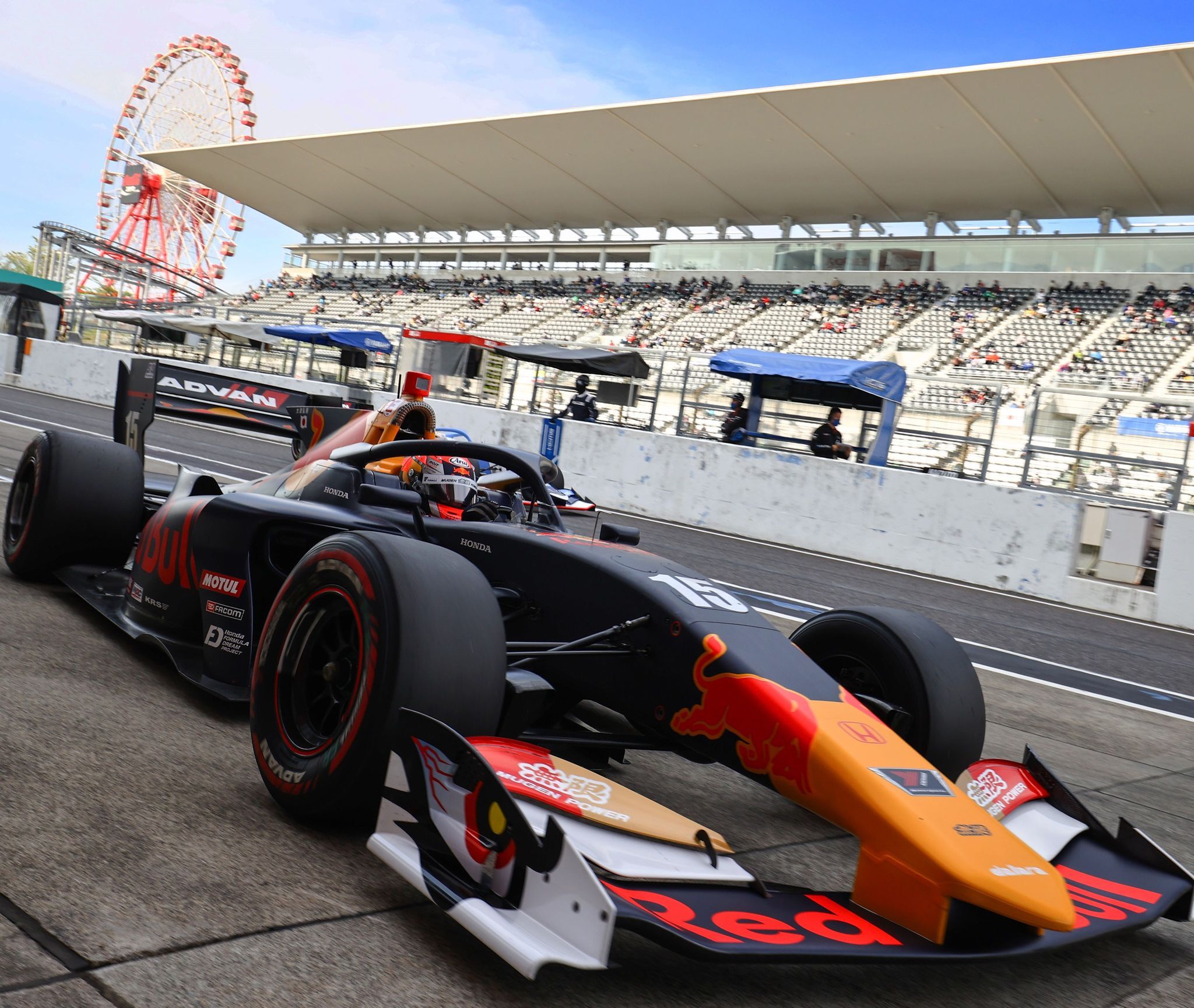 NEWS & RACES
Archive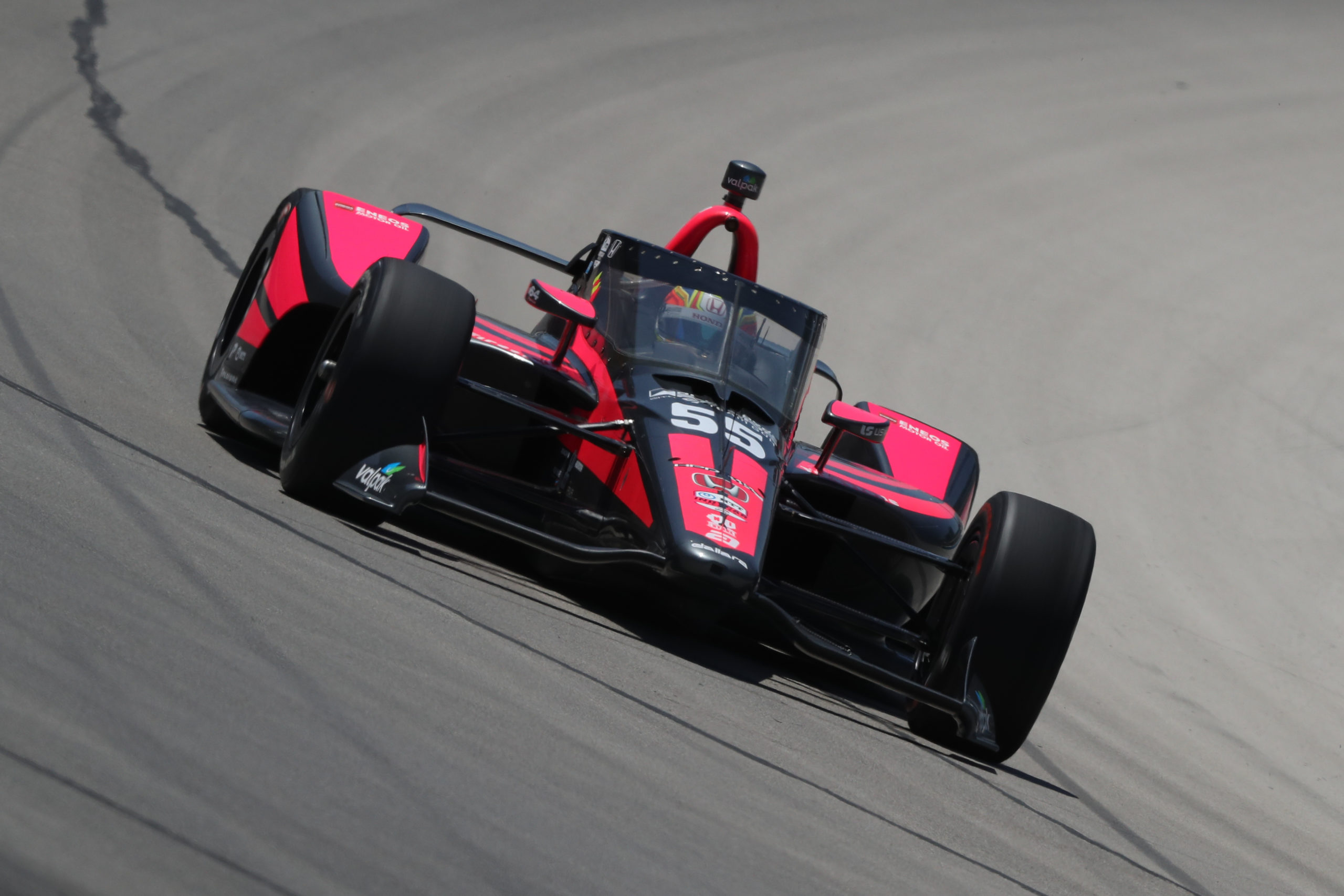 2020.06.07
Palou's NTT IndyCar Series Debut Ends Early in Texas
Dale Coyne Racing with Team Goh rookie Alex Palou's NTT IndyCar Series debut was short lived when he got caught up in an on-track incident on Lap 37 of the Genesys 300 at Texas Motor Speedway on Saturday evening.
Earlier in the day, Palou had done a good job by qualifying 16th in his first ever oval qualifying session after only two hours of practice on the 1.5-mile track.
Palou was looking forward to gaining as much experience as possible in what was his first oval race and was running 15th when he entered pit lane on Lap 35 for his first pit stop.
Unfortunately, the Spaniard only got one more lap under his belt before he was collected by fellow rookie Rinus Veekay, who made contact with the wall and shot back down the track, clipping the left rear tire on the #55 Dale Coyne Racing with Team Goh entry.
"I don't think there was much I could have done. In hindsight, I should have gone high instead of going low, but that's easy to say now. I have to watch the replay. Maybe I could have done something different, but not with the oval experience I have right now," shared Palou.
"It's a shame because the car was really good. I was getting comfortable and getting up to speed. Every lap I was getting better and better and keeping up with the cars in front. I was trying to get the car balanced right for the last stints. Unfortunately, we were not able to do that."
Next up for Palou and the Dale Coyne Racing with Team Goh team will be the GMR Grand Prix on the road course at the Indianapolis Motor Speedway on July 4, 2020.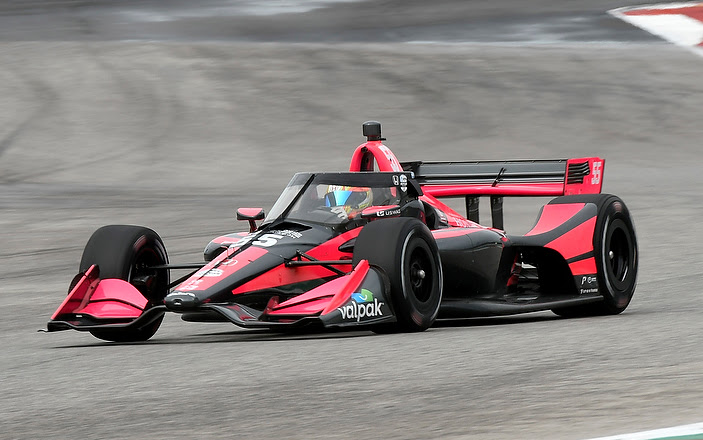 2020.06.05
A Day of Firsts Awaits Alex Palou in Texas
The NTT IndyCar Series is getting back on track this weekend and Dale Coyne Racing with Team Goh rookie Alex Palou will be facing a day of firsts on Saturday at Texas Motor Speedway as he, finally, makes his official series debut.
Palou will not only be taking part in his first NTT IndyCar Series event, but it will also mark his first oval race and night race, all in a condensed one-day schedule on the high-speed oval that is the 1.5-mile track in Fort Worth, Texas. While Palou will be the only driver on the grid having never raced on an oval, in any category, he won't be going in completely blind having at least tested at Texas Motor Speedway earlier this year.
"These last few weeks I was really worried about just getting back to the United States and now that I'm here, I'm even happier and more excited to go racing at Texas Motor Speedway this weekend. Not only did I make it, but I made it with enough time to prepare properly with the team and the engineers and to prepare myself. To be able to focus on racing and not always thinking about if I'm going to make it or not is a huge relief," expressed Palou.
"This weekend will be my NTT IndyCar Series debut, which has been a dream of mine. It will also be my first oval, first night race and it's in Texas. Everything to make it a difficult and challenging debut, but I'm looking forward to it. The team has had good cars there in the past so it's going to be up to me to get up to speed and get comfortable with the car again after three months away. We have limited track time, so it won't be easy for me and the other rookies, but we'll try to make the best of it. I'll be the only driver in the field that has never raced on an oval, in any type of car, but I'm ready for the challenge. It would be awesome for Dale Coyne Racing with Team Goh if we could come out with a good result as we finally get the season started."
Palou and his fellow rookies will get an additional 30 minutes of practice  prior to the full field taking to the track for the official practice session.
The season opening Genesys 300 will go green at 7:10pm local time and will be broadcast live on GAORA in Japan  from 8:30pm JP time.