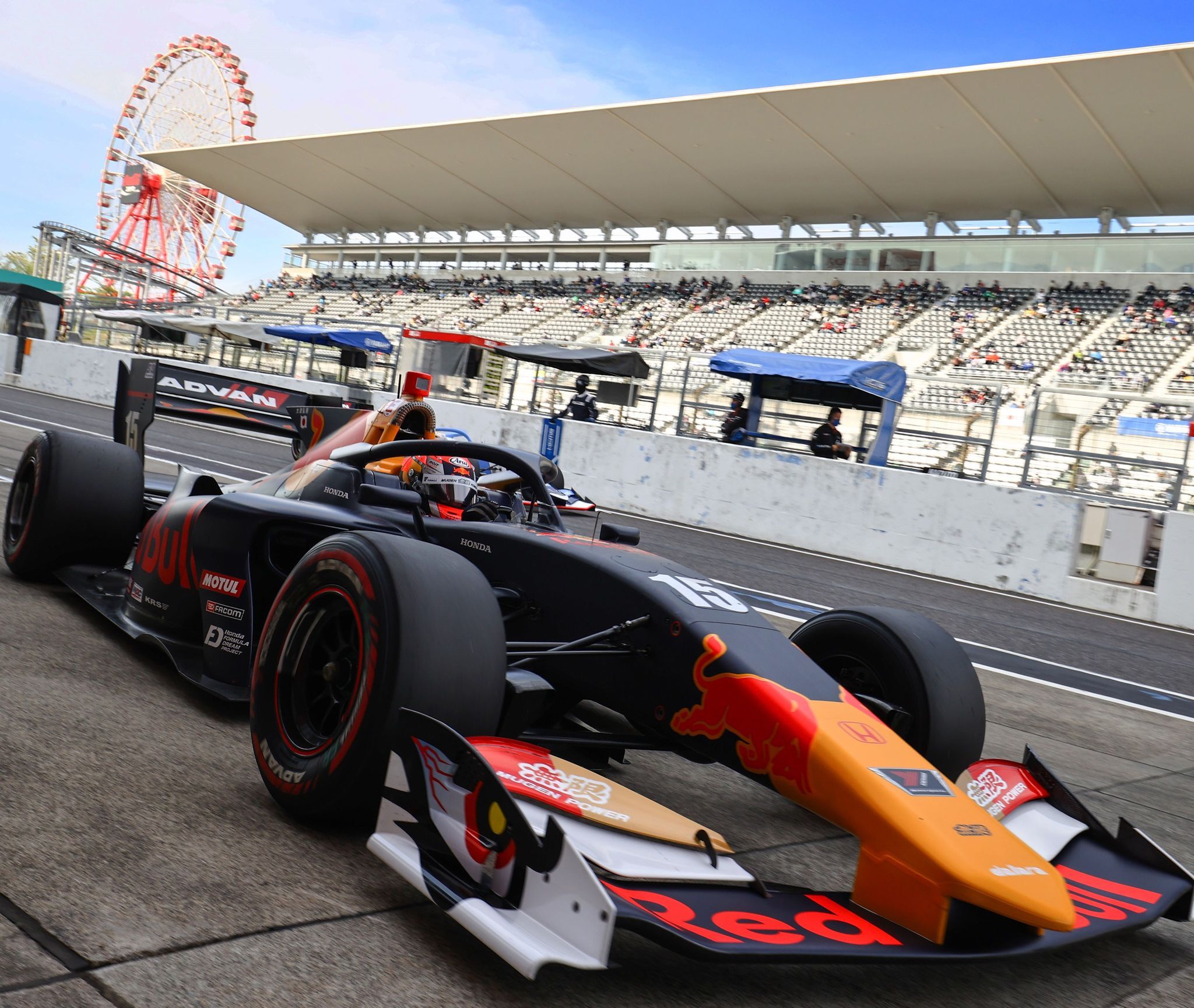 NEWS & RACES
Archive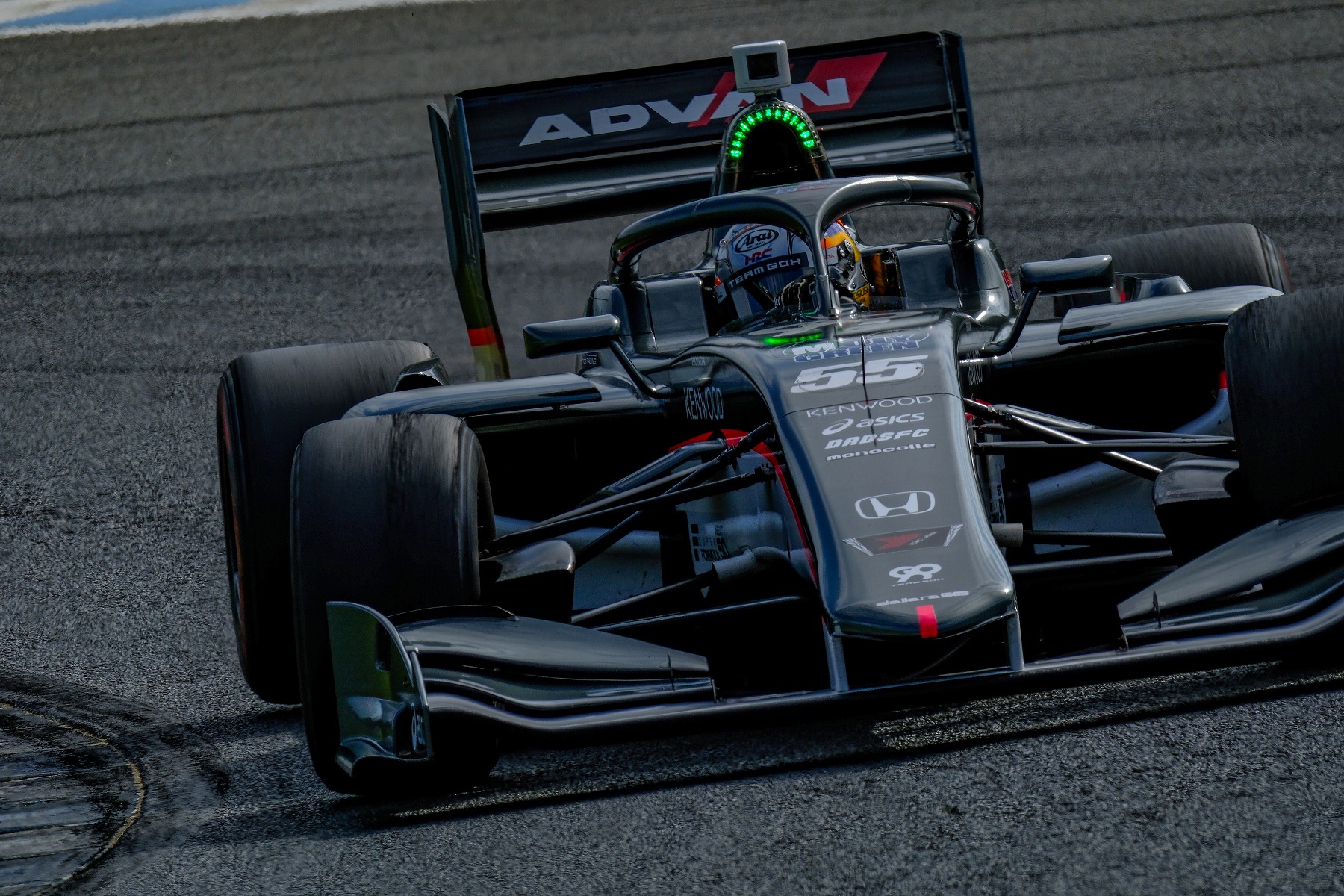 2022.08.25
Miyake finished the second round of Motegi in 15th place caused by slow start and jack-problem in the pit-stop
By having a slow start to Round 8 from his 9th position on the grid Miyake quickly lost a few places, but then during his pit stop on lap 27 further problems with his front jack meant he would finish the second round of Motegi in 15th place.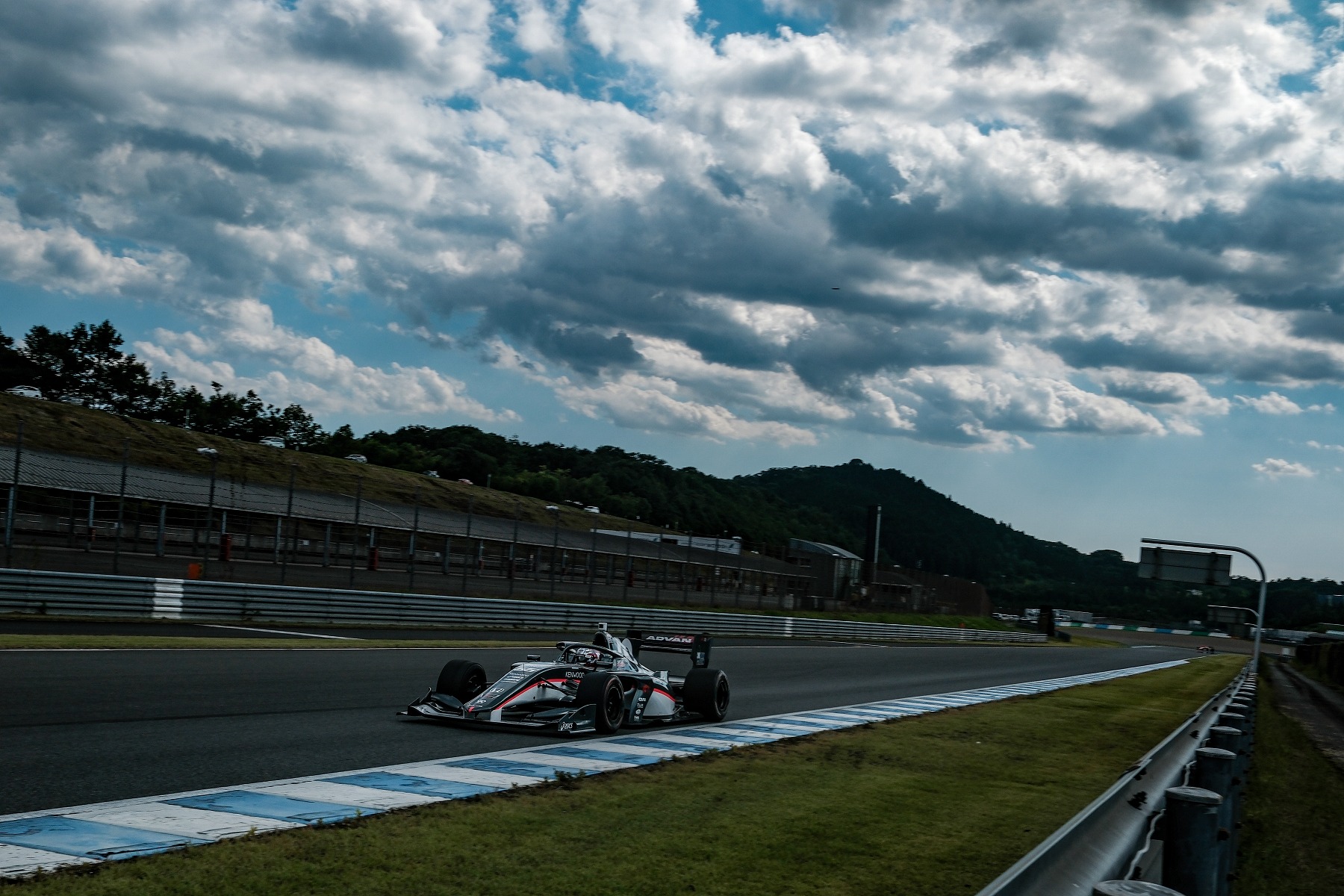 Atsushi Miyake, Driver No. 55
"After Round 7 on Saturday, my advisor, Takuya Izawa, pointed out some of the things wrong with my driving.  It was difficult to improve immediately this morning as qualifying for Round 8 was about to confront me, but I began to realise I was better at making good corrections in the right direction so the car settings were also better which enabled me to get through Q1,  I think it would have been more effective to make the car a bit quicker in Q2, but I did manage to secure 9th place, so it felt good to have a grid position in single figures, especially in view of the last few races.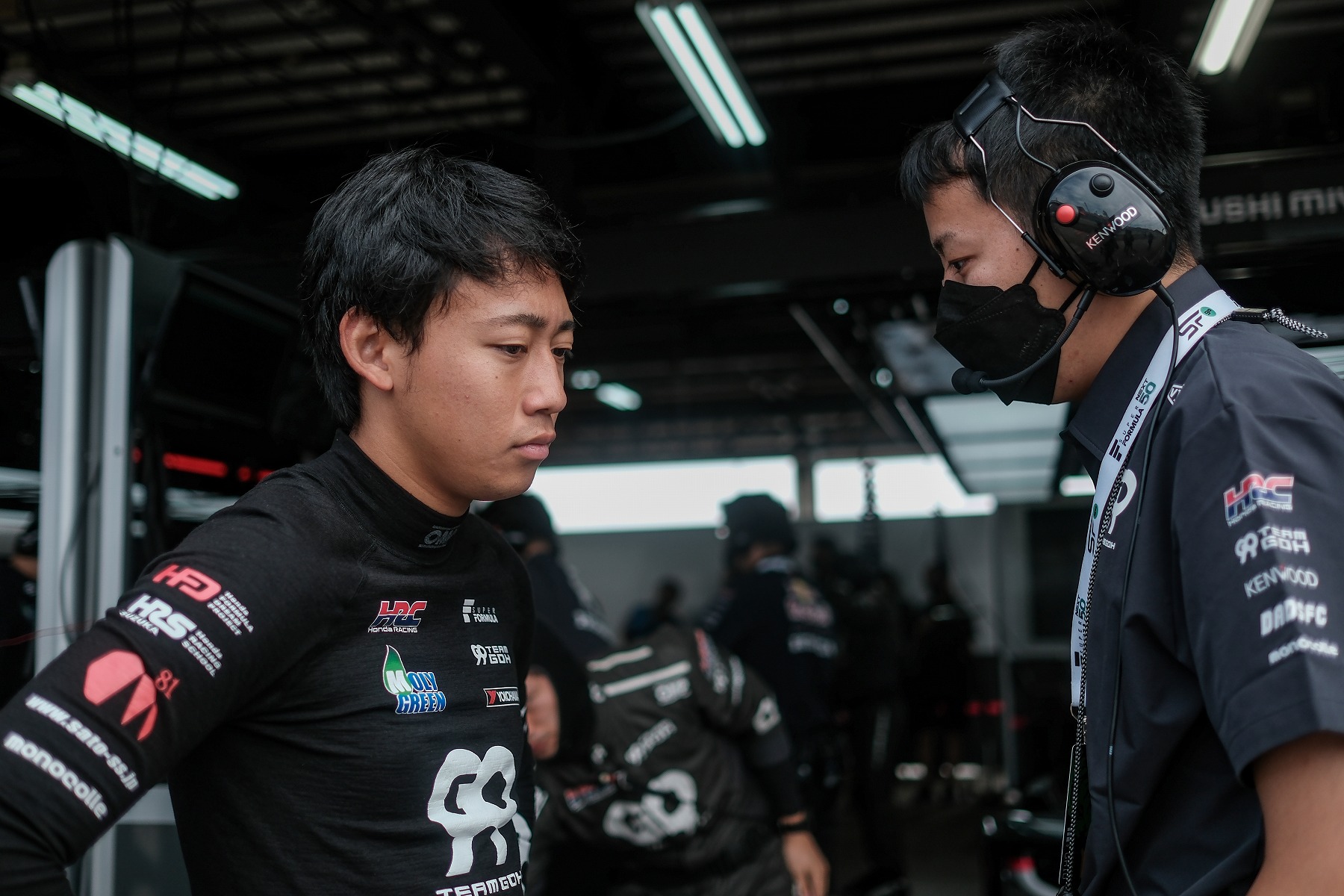 I got off to a slow start in Round 8, however the balance of the car was good compared to that of my rivals and I could keep a good pace, but at my pit stop towards the end of the race I had a front jack problem and lost time which meant I would be unable to finish at the front.  However, having had to retire from the last two races due to contact, firstly it was good for me to take the chequered flag despite being at the back of the field, and secondly it was good to change the course of recent events.  I know my long race pace is still not as good as the leaders, but judging by Friday's Free Practice and Saturday's race I am sure we are heading in the right direction.  Our next races are in Suzuka, which is a circuit I have already raced as a rookie and I will do all I can to qualify in the top positions for both races."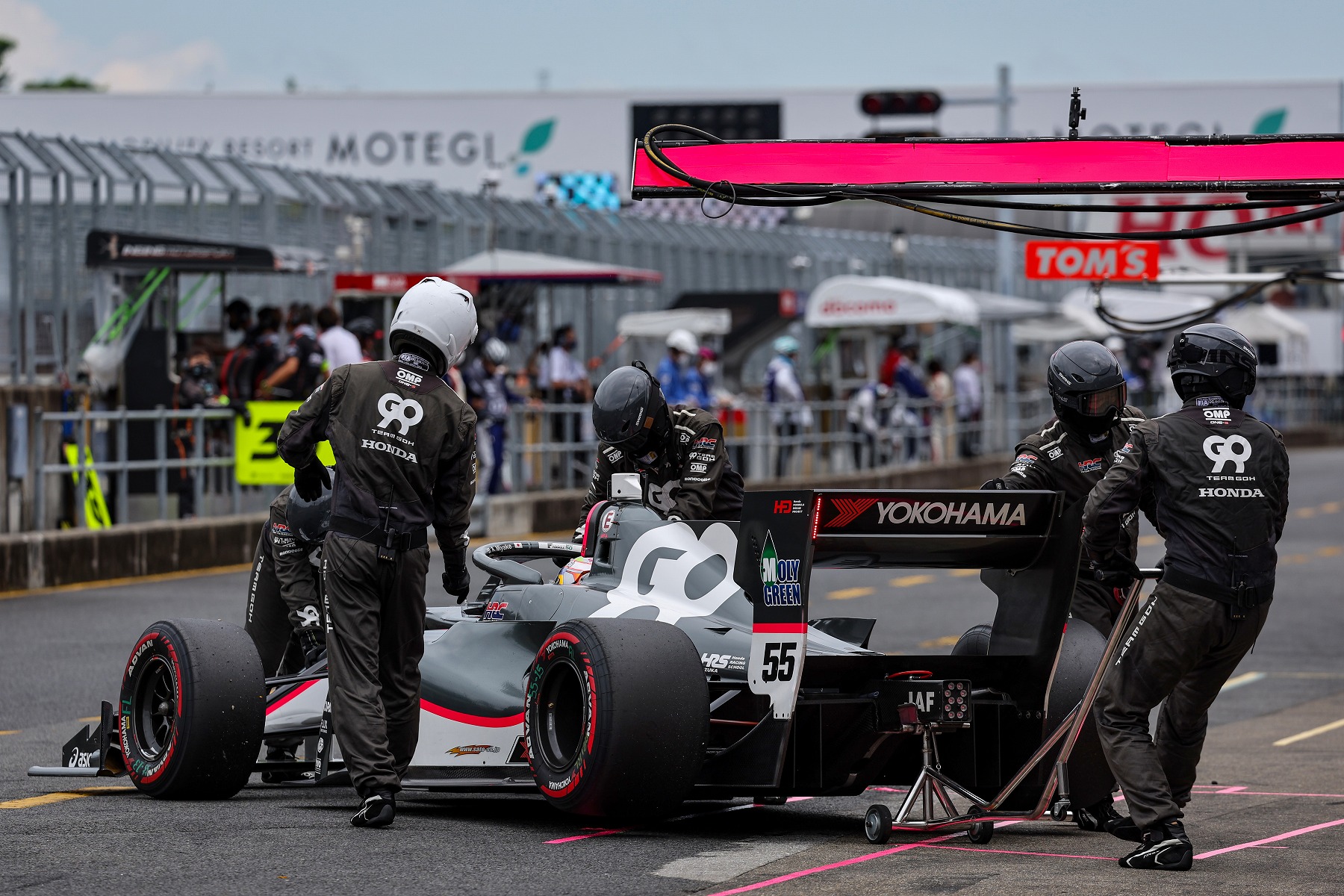 Masashi Yamamoto, Team Director
"In Round 8 Miyake qualified 9th, but lost a few positions at the start of the race.  His race pace after that was not bad so we followed the same strategy as No. 53, but pitted a little later.  Unfortunately there was a front jack malfunction during the pit stop resulting in Miyake returning to the track behind the whole field which was disappointing.  It was a shame too because both car No. 53 and No. 55 had the potential to score points.  On the positive side I think the direction in which we are going is the right one, we have proved we can compete well so we will continue our preparations for Suzuka."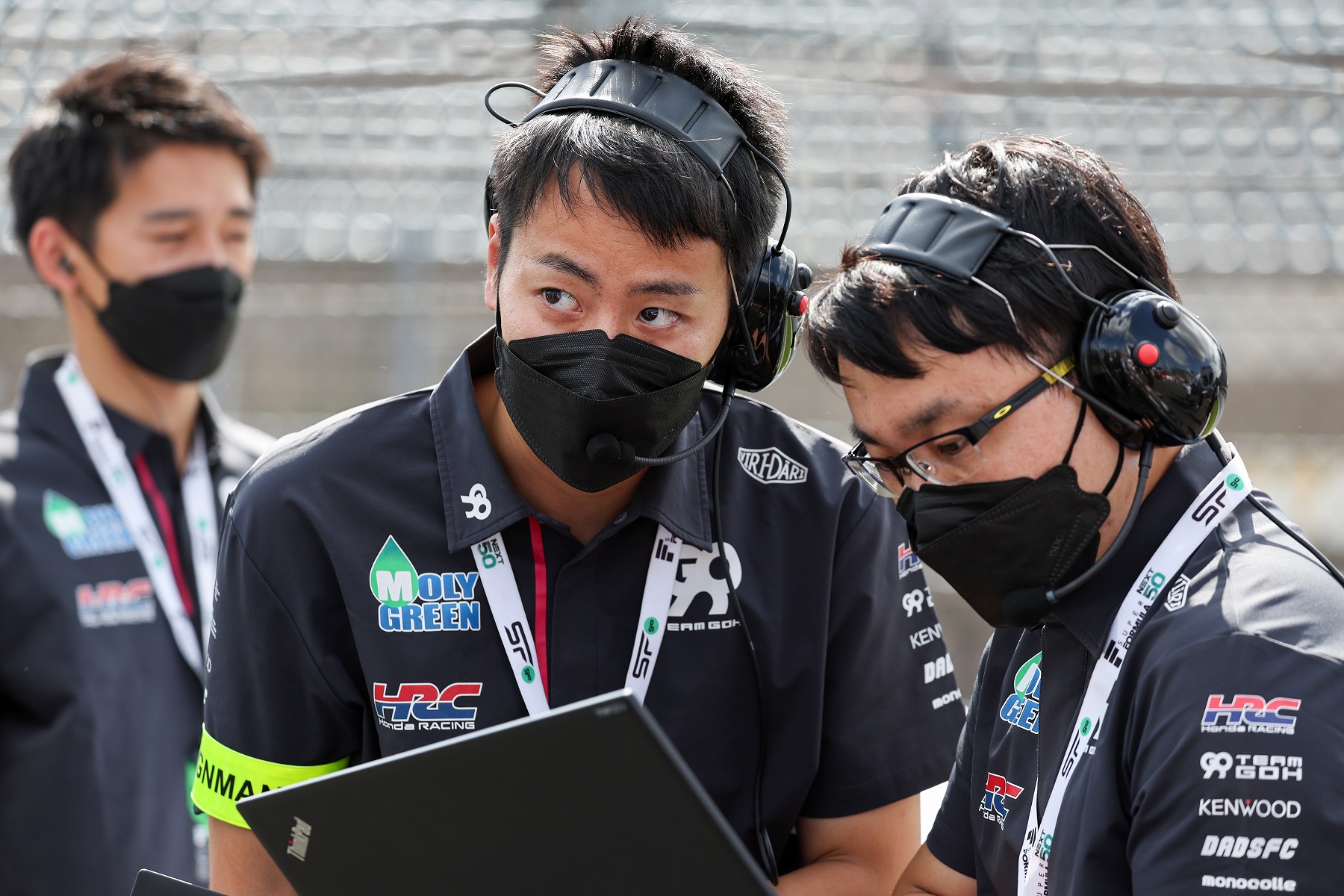 Shintaro Okajima, Engineer No. 55
"After reviewing the issues, including the set-up, which had given us problems during Round 7 on Saturday, I was happy we were able to get through Q1 in Round 8 on Sunday.  As for the Round 8 race, our long run set-up was the same as Saturday's warm-up, so we did not improve on the problems.  With the double-header format it enabled us to improve both the performance and technical level of the car following the race in Round 7 which was good, but we still need to do more to improve on our performance in order to reduce the time gap to the leaders.
As far as our long race runs are concerned, the No. 53 car certainly has a better balance, so we will now go away and analyse that data in order to extract the good parts for us to use in Suzuka."