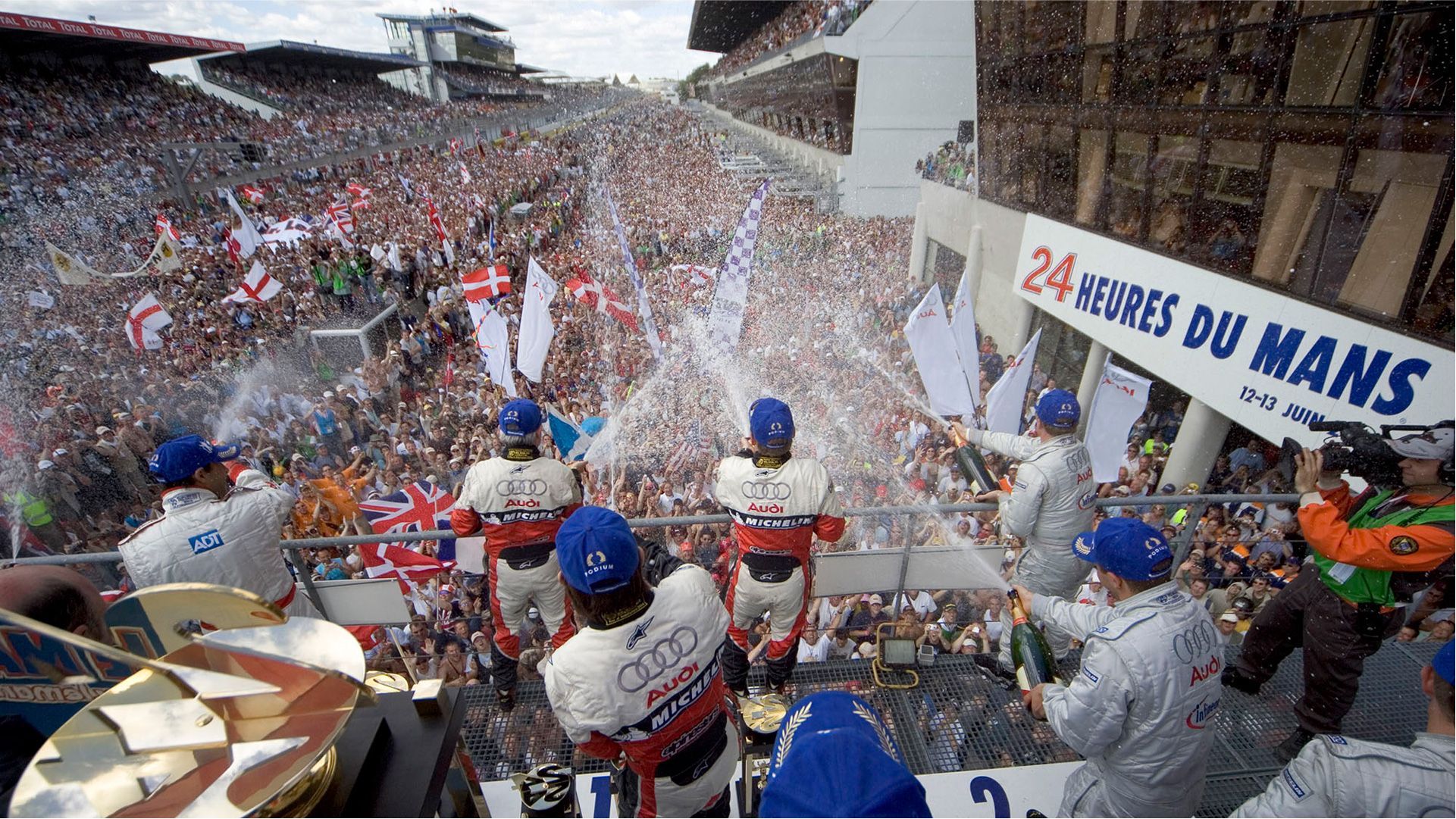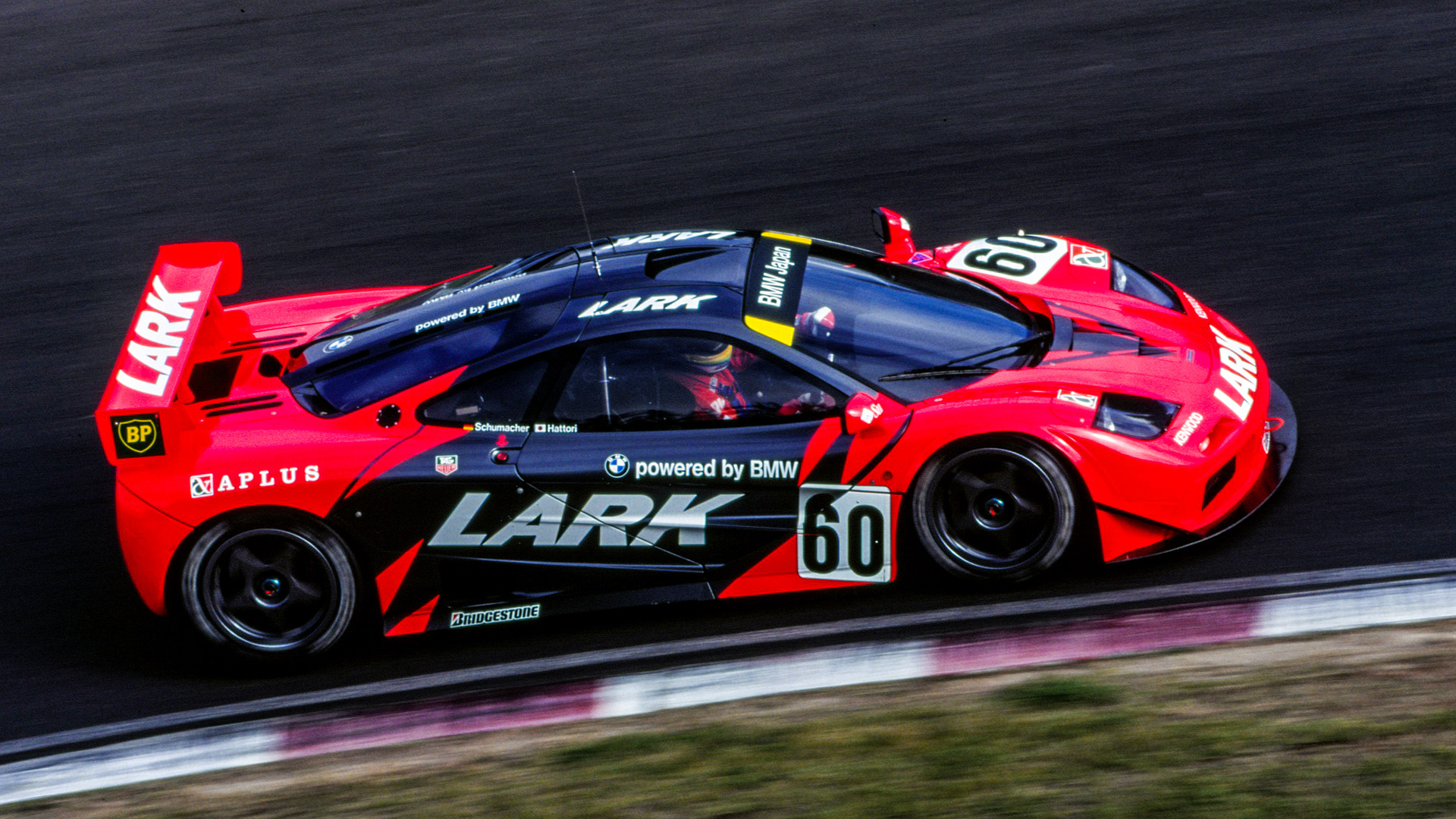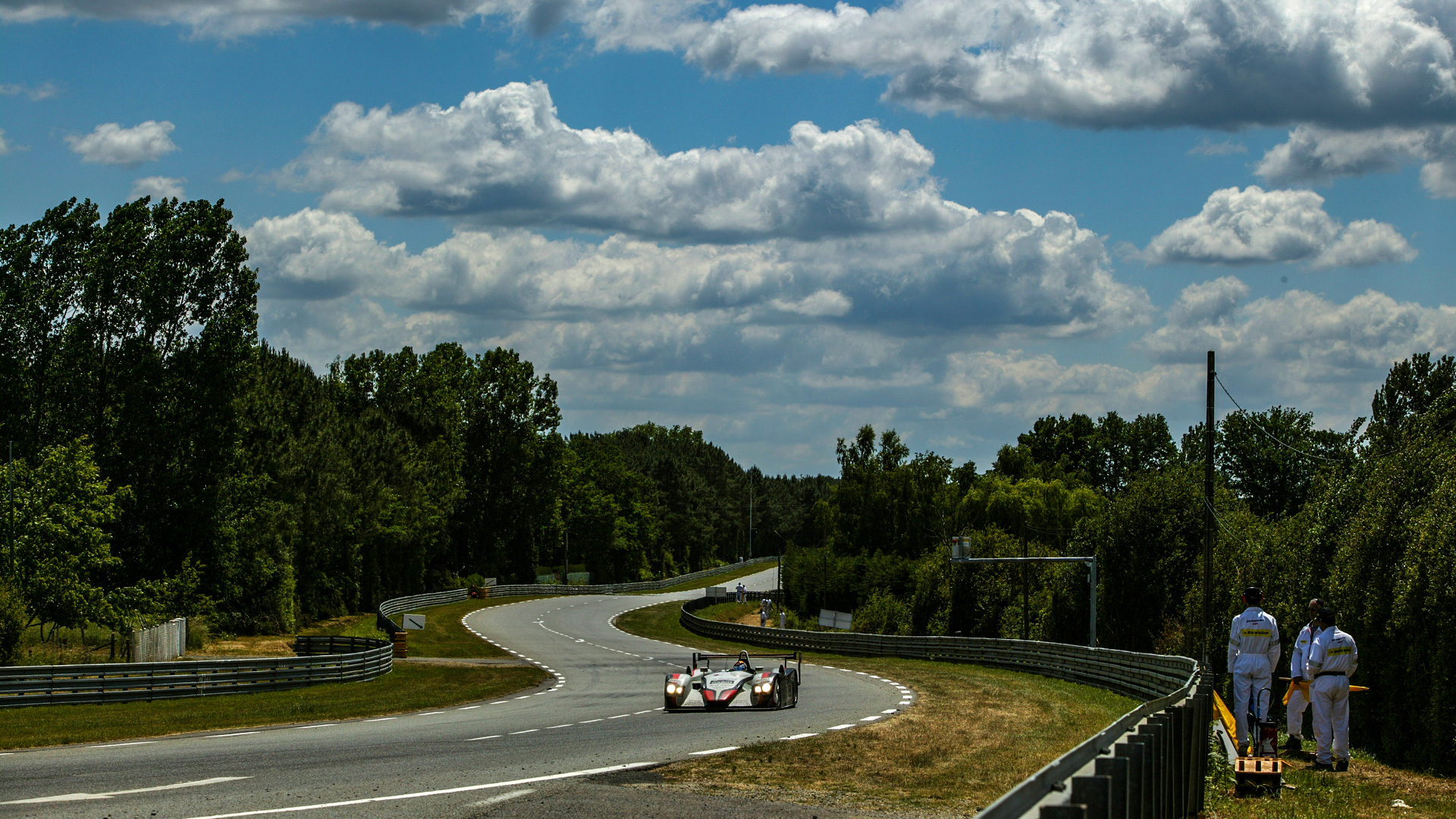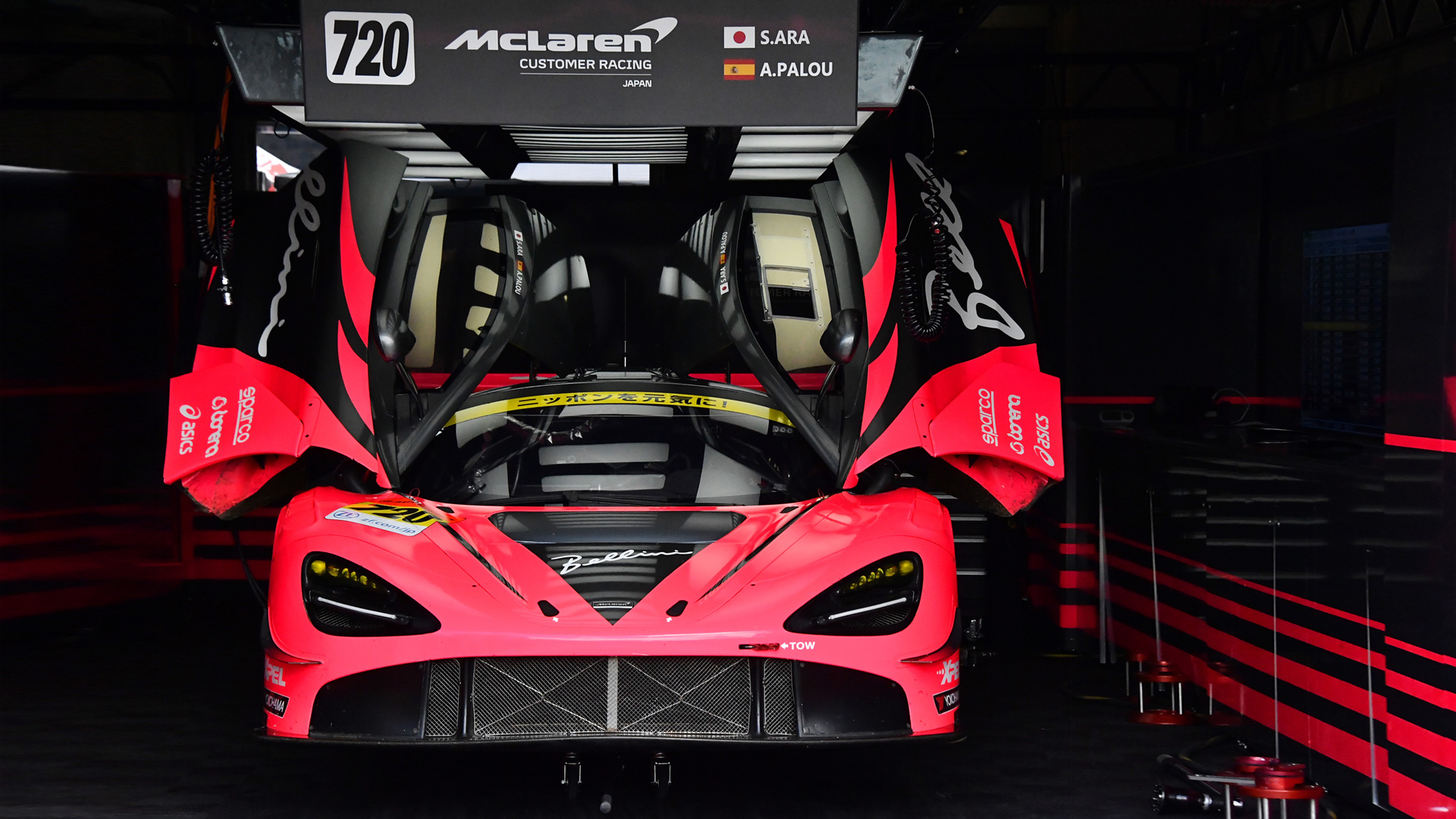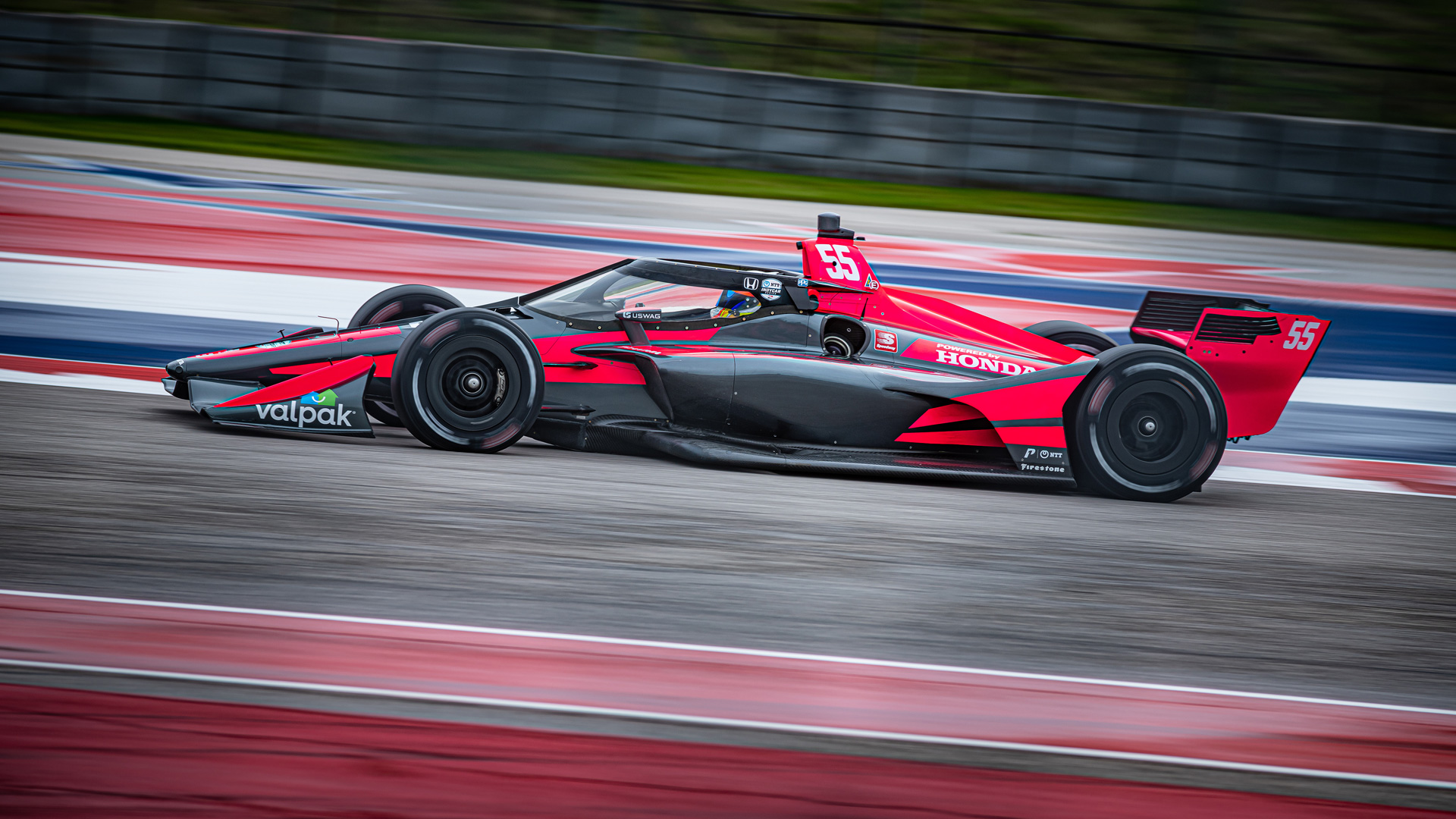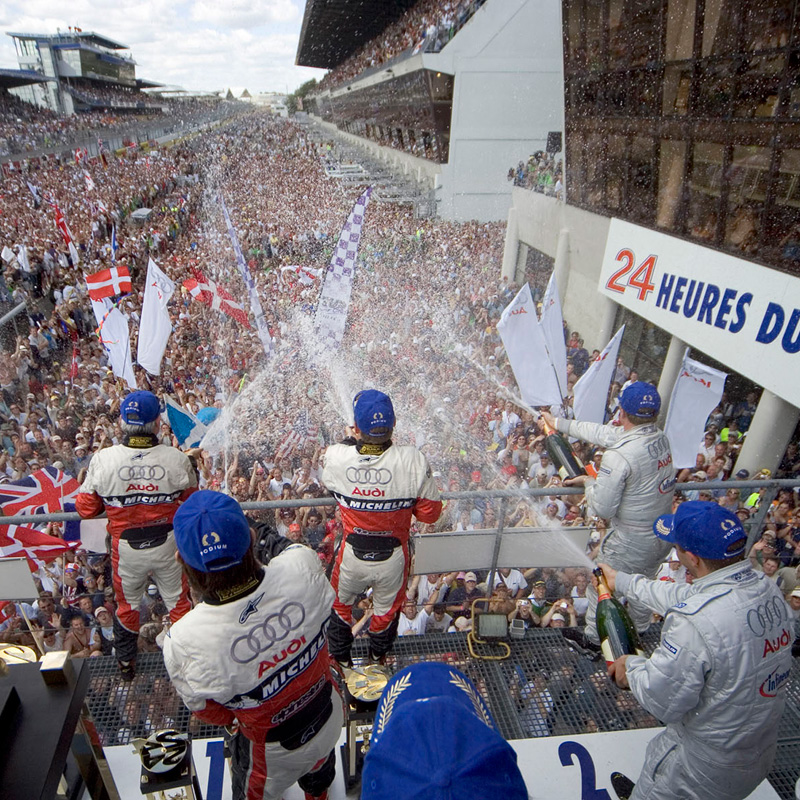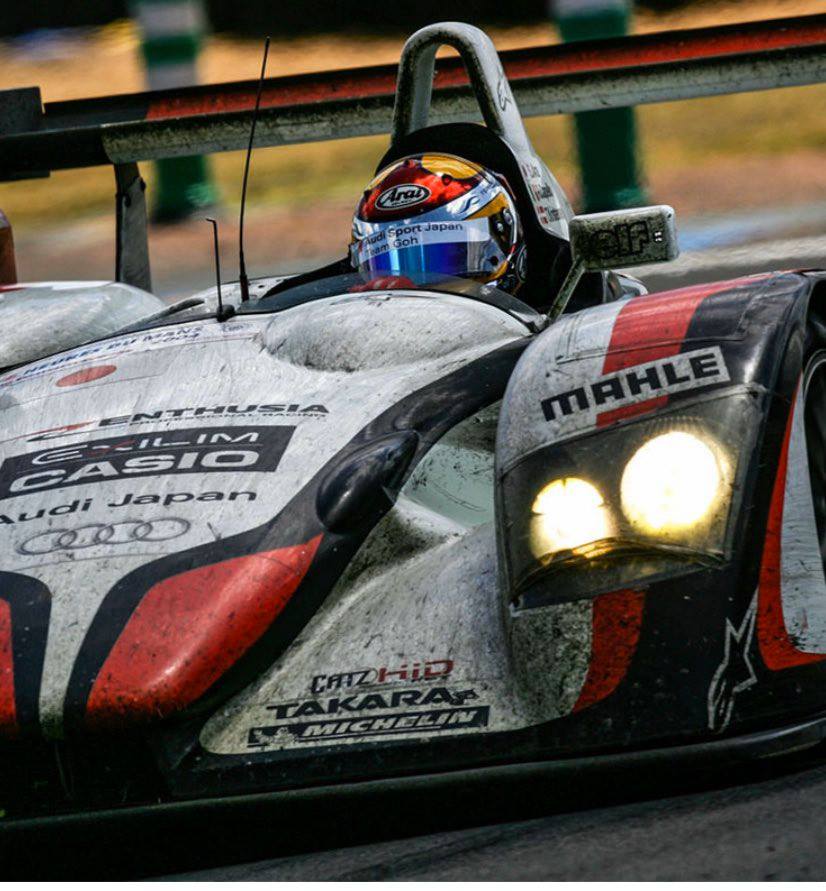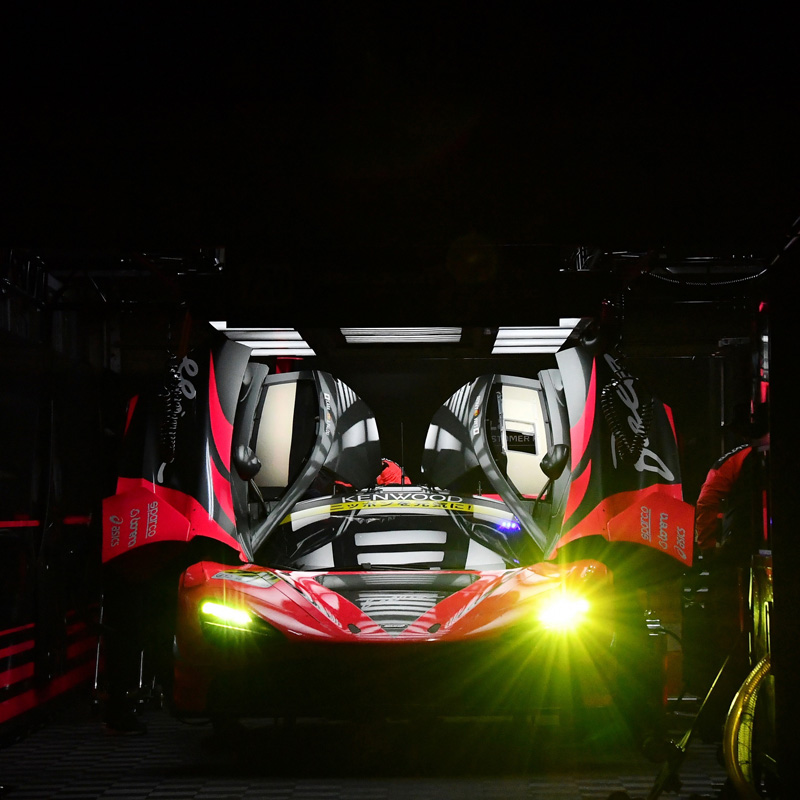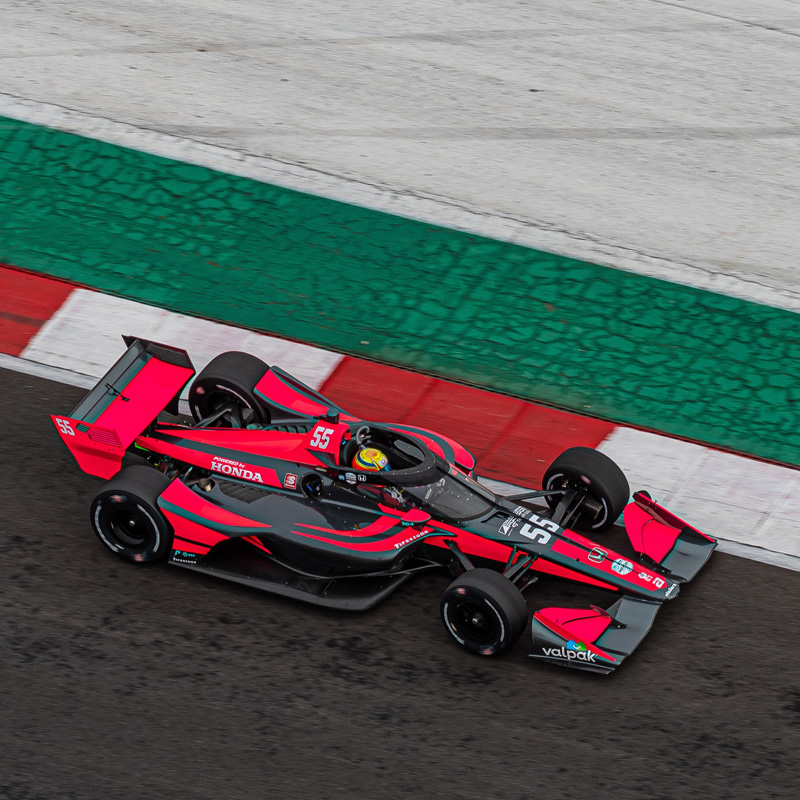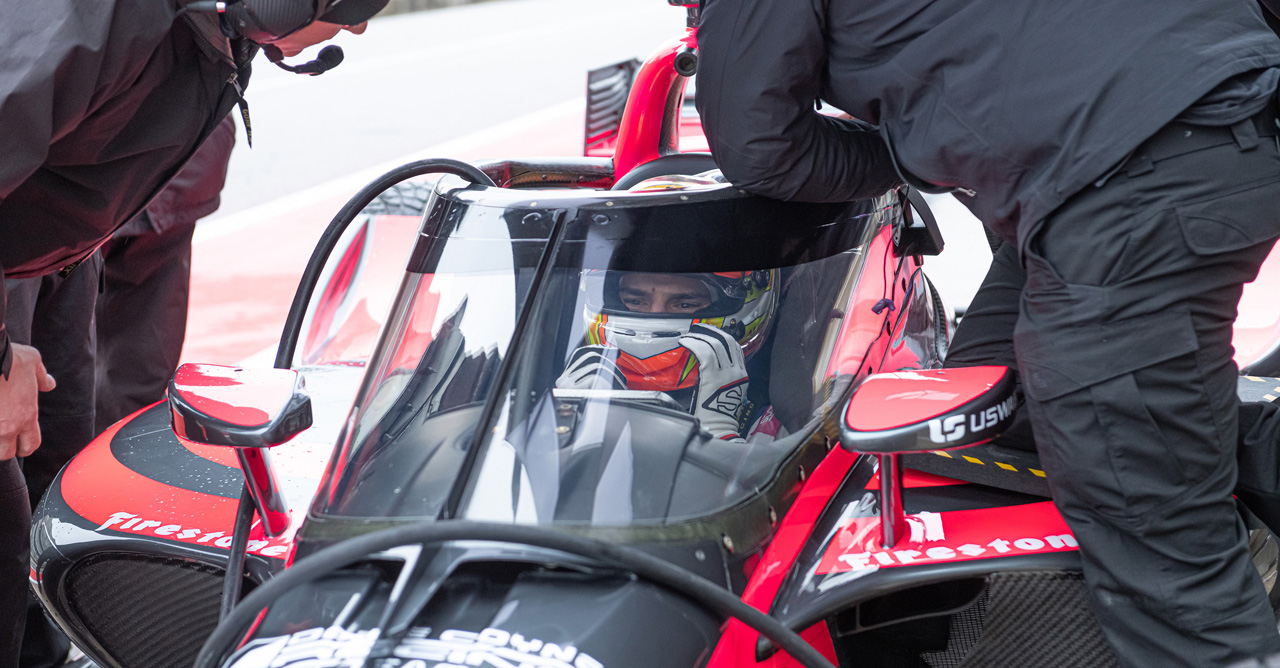 RACE 2020
In 2020, Team Goh will race in NTT INDYCAR SERIES as Dale Coyne Racing with Team Goh, which includes Indianapolis 500, one of the prestigious triple crown events in motorsports.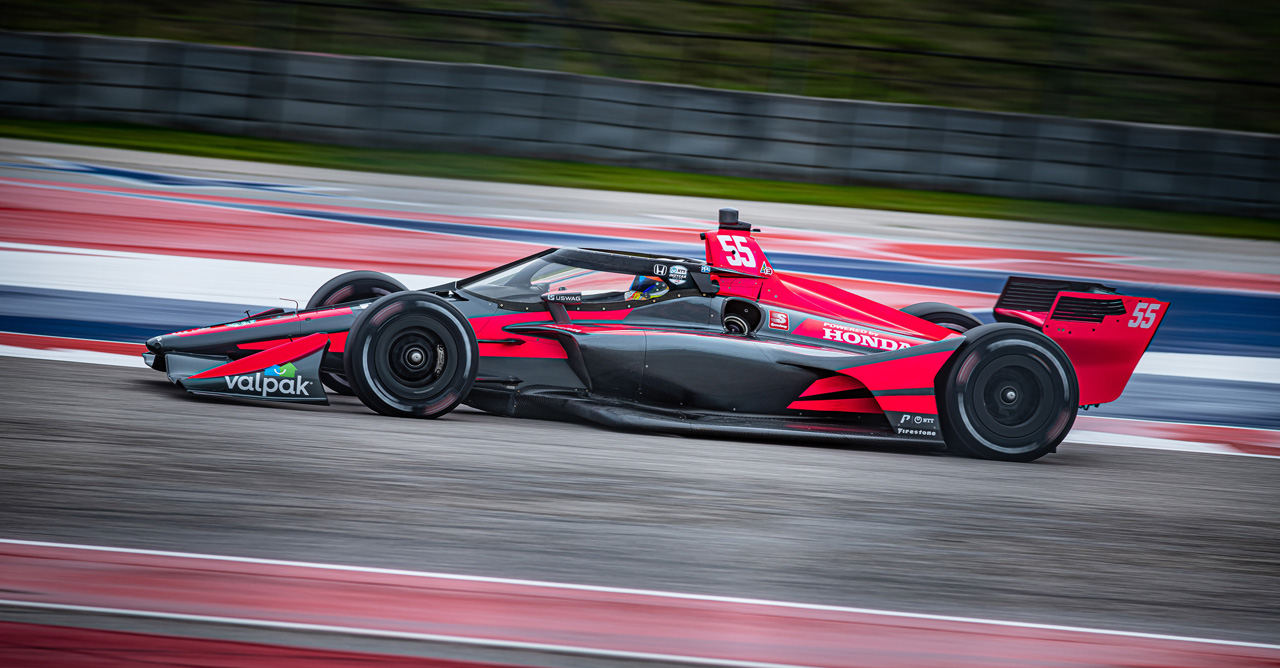 Dale Coyne Racing
with Team Goh
Dale Coyne, a former American racer who founded his team Dale Coyne Racing in 1984, has had a long-term friendship with Kazumichi Goh and this year sees the two seasoned racers coming together as "Dale Coyne Racing with Team Goh" to enter a car in the 2020 NTT INDYCAR SERIES.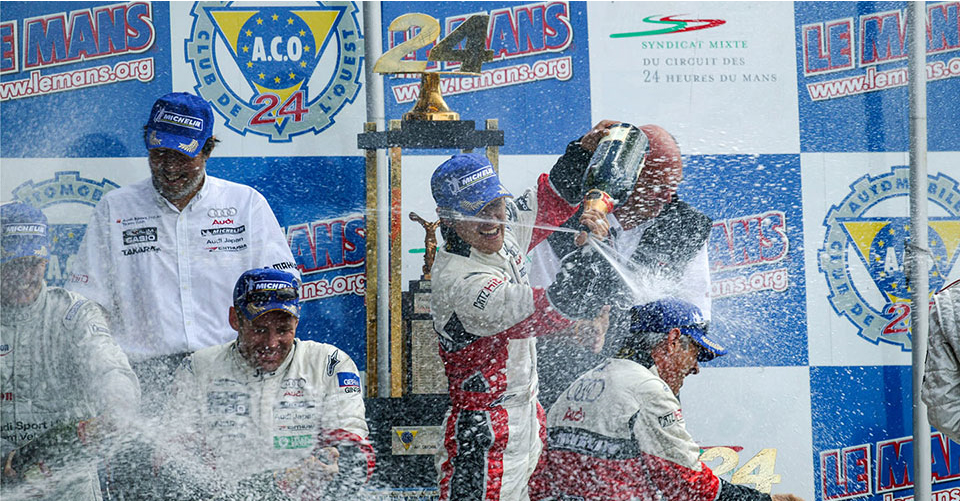 HISTORY
"To compete internationally for victory" is the slogan adopted by Kazumichi Goh, founder of Team Goh, the highly successful Japan based international auto racing team. His wealth of experience stretches as far back as 1976 when he was involved in the Formula One World Championship, but by 1996 he had formed his own team with a view to competing successfully on the international scene.
NEWS & RACES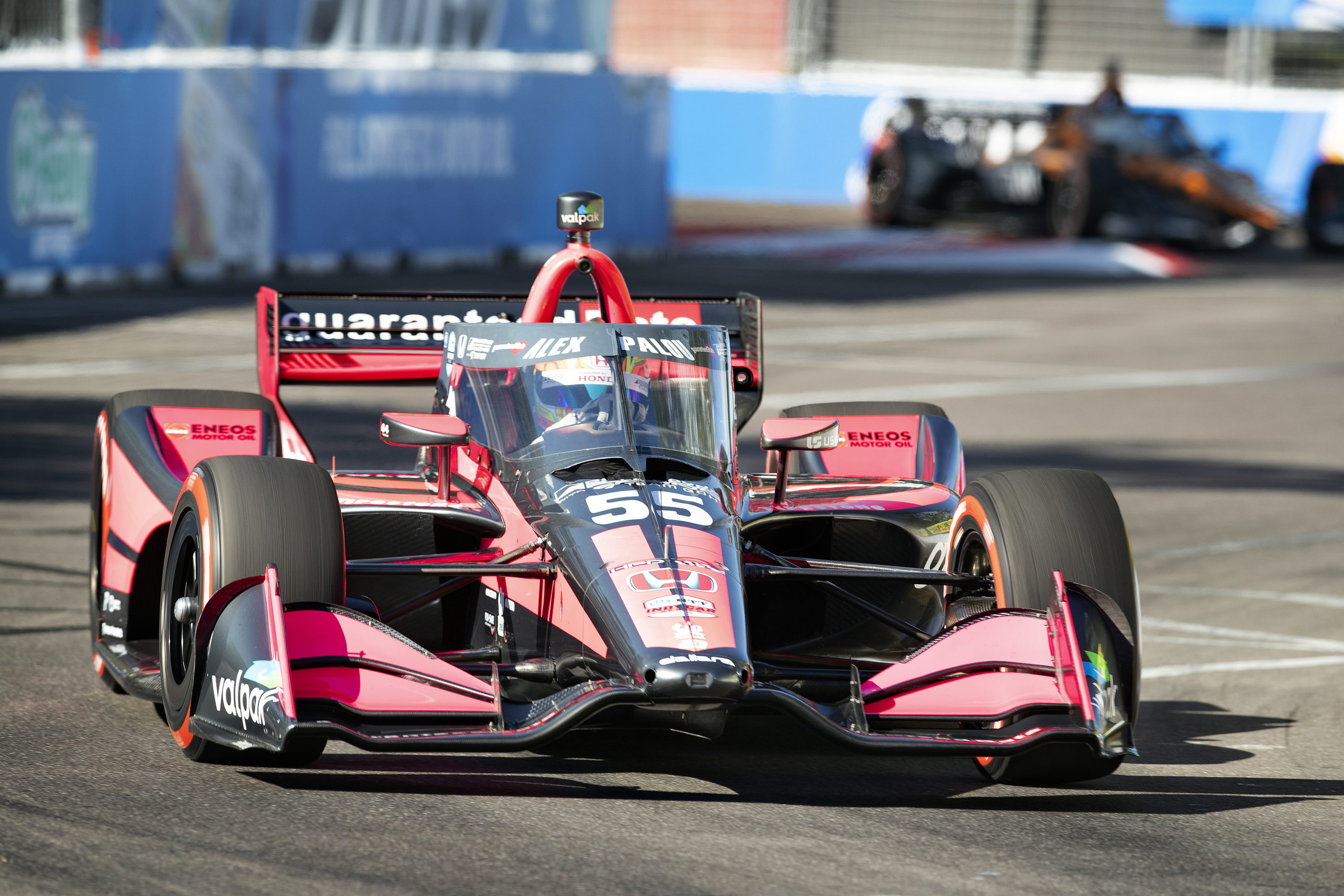 Read more
Palou has Strong Run in St. Petersburg to End His Rookie Season
Dale Coyne Racing with Team Goh driver Alex Palou's rookie season came to end on Sunday with a strong run in the Firestone Grand Prix of St. Petersburg in which he placed himself 13th after running in the lead pack.
Starting 16th, Palou fell to 19th at the start of the 100-lap race but had made it back up to 15th by the time he entered pit lane for his first stop of the day on Lap 28. Then, with a full course caution less than 10 laps later, Palou and his #55 Guaranteed Rate team opted for a different strategy and pit again on Lap 38.
With multiple full course cautions over the next 15 laps, and finding himself at the back of the field, Palou headed down pit lane twice. Once for fuel only on Lap 46 and again on Lap 51 for fuel and a fresh set of Firestone Alternate tires.
Palou found himself in 16th place when the race resumed on Lap 53 and steadily moved up as other cars pitted. By the time another full course caution came out on Lap 70, Palou was up to third. The rookie then moved into second place on the Lap 75 restart before another full course caution.
The Spaniard then went for the lead on the Lap 80 restart, taking over first place before getting passed by eventual race winner Josef Newgarden.
Following another full course caution, Palou was running fifth at the restart, where he remained until having to make one final pit stop for fuel on Lap 94. The Dale Coyne Racing with Team Goh driver would go on to take the checkered flag in 13th.
"We didn't have a good start because I made a mistake staying in our fuel saving map, so that sent us back a few spots. It's so difficult to overtake here so as soon as the yellow came out, we gambled a bit with our strategy. At the end of the day it didn't work out, but it was the right thing to do, I think we needed another yellow to be able to finish in the top five with our Guaranteed Rate Honda. We did the best we could today. I'm sad that it's the end of the season," shared Palou. "Looking back, there were some good moments and some not so good moments. I think it was a tough season in general with the limited practice to learn the tracks and understand the car, but it was a great learning experience that will hopefully help for the future."
Palou ended up second in the Rookie of the Year standings and 16th in the overall Championship points.
Team Owner Dale Coyne shared his thoughts on the season for both Palou and Santino Ferrucci (Dale Coyne Racing with Vasser Sullivan): "It's been a good year for the team. I think both of our drivers have increased their stock. For Alex (Palou) it was tough this year coming here with no testing, not knowing any of these tracks, no extra rookie days and short weekend schedules. It was very tough for him. As for Santino (Ferrucci), he continued to impress, so we're happy with both guys and the job they did this year."
The Dale Coyne Racing team now looks forward to start working on the 2021 season.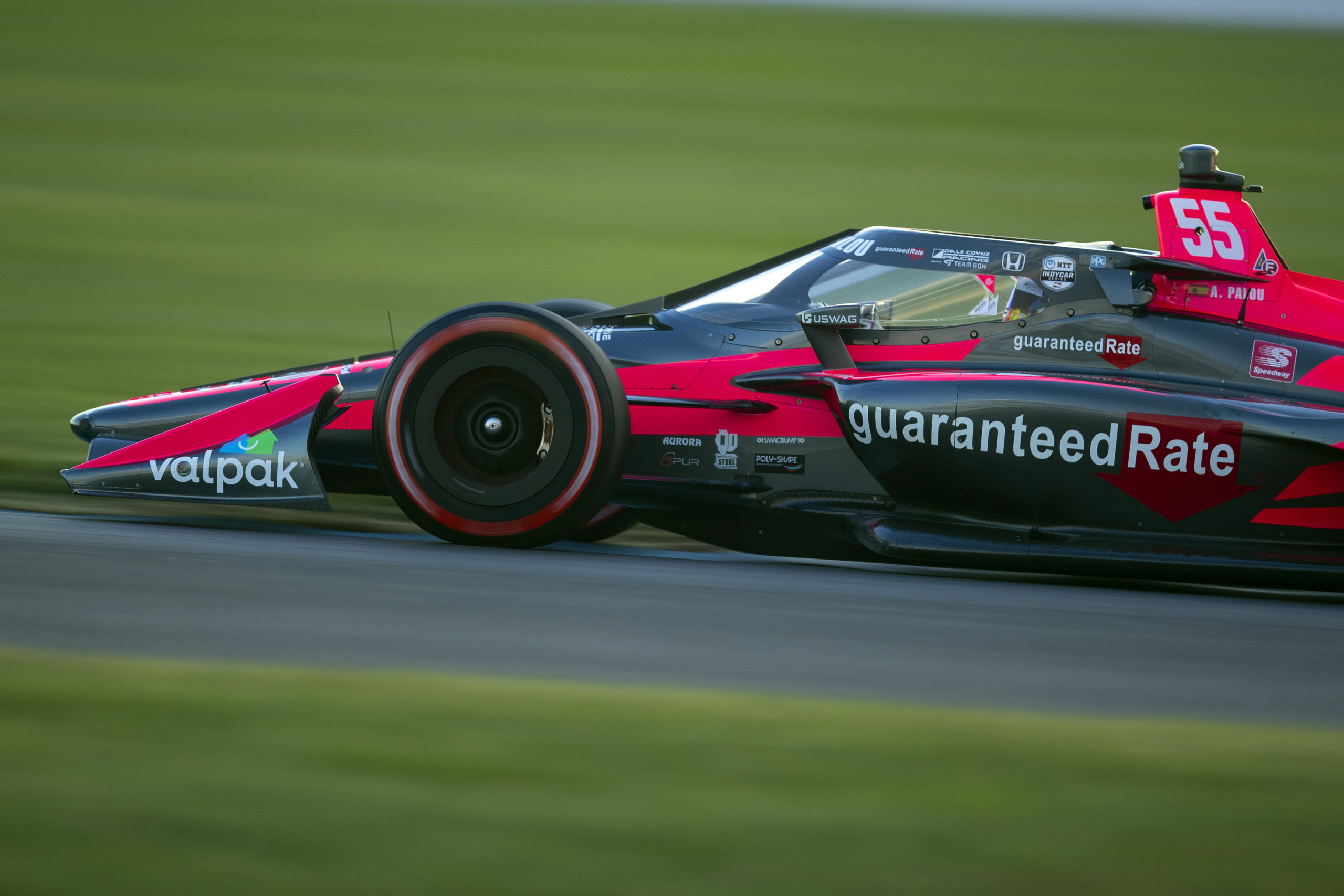 Read more
Palou Ready to Make NTT IndyCar Series Street Course Debut at Season Finale in St. Petersburg
Seven months later than initially thought, Dale Coyne Racing with Team Goh driver Alex Palou will finally be able to turn his first laps at the Firestone Grand Prix of St. Petersburg, officially making his NTT IndyCar Series street course debut.
Prior to the start of his North American racing career, the rookie thought he would be making his official Series debut on the 1.8-mile, 14-turn street course in St. Petersburg, but, due to the coronavirus pandemic, the event that was meant to kick off the 2020 season, will now be the final race on this year's schedule.
Palou is coming off a top ten finish at the Harvest GP a few weeks ago and is looking to end his rookie season on a high note. So far in 13 starts, the driver of the #55 Guaranteed Rate car has a best finishing position of third (Road America Race 1) as well as a best starting position of third (Road America Race 2).
While this will be Palou's first NTT IndyCar Series race on a street course, the Spaniard has some experience racing on street circuits having competed at Norising (Nuremburg, Germany), Pau (Southwestern France) and Macau (China).
"I'm super excited to be heading back to St. Petersburg this weekend and to finally get to race there seven months later! It's great that we can go back to close out the season and that we'll be able to do it in front of fans as well," expressed Palou. "This will be my first street course in an Indy car. It's kind of crazy to think that it's my last race of the season but my first street course. It's going to be challenging, as always, with only one practice, but we'll do our best. Hopefully we can finish the season on a high. Our results have been improving, and we've been more consistent, which we needed. We're aiming for another top 10, it won't be easy, but we'll go for it and maybe even do better than our goal."
With only one IndyCar race scheduled for this weekend's Firestone Grand Prix of St. Petersburg, Palou will get one 90-minute practice session on Saturday, October 24 at 10:55am ET, followed by the return of three round Fast Six qualifying at 3:05pm ET. Both sessions will be streamed live on the NBC Sports Gold App with qualifying also broadcast on a tape delay on NBCSN from 8pm to 9pm ET.
The final round of the 2020 NTT IndyCar Series season will be preceded by a 30-minute warm up at 10:40am ET on Sunday, October with the green flag for the 14th race of the year scheduled for 2:32pm ET. The Firestone Grand Prix of St. Petersburg will be broadcast live on NBC from 2:30pm ET.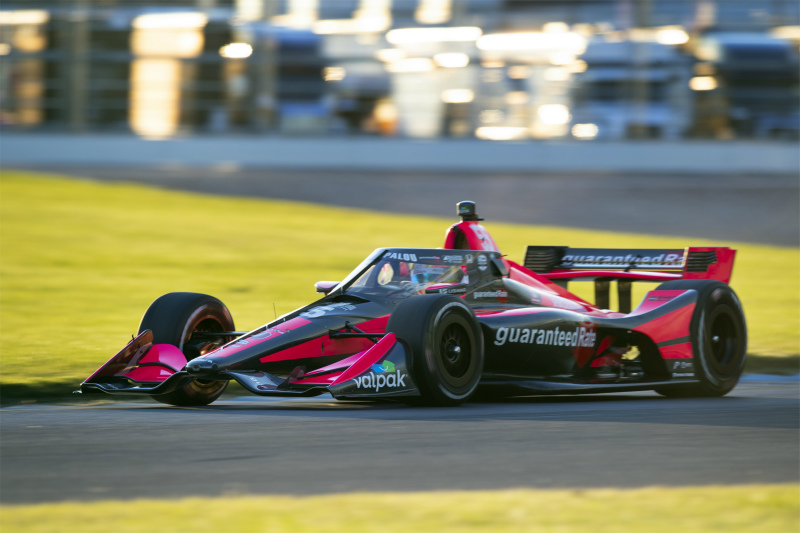 Read more
Ninth Place Finish for Palou in Race 2 of Harvest GP
Rookie Alex Palou reached his target of finishing in the top 10 in Race 2 of the INDYCAR Harvest GP presented by GMR on Saturday crossing the finish line aboard his #55 Guaranteed Rate, Dale Coyne Racing with Team Goh Honda in ninth place.
Palou improved his starting position for Race 2 by qualifying fourth earlier in the day with the rookie missing out on a front row start by a mere 0.0567 seconds.
The Spaniard lost one position at the start of the 75-lap event, falling to fifth. He remained in that position for the majority of his stint and entered pit lane in sixth for his first stop on Lap 25.
By the midway point of what ended up being a fuel strategy race, Palou was running ninth. While the rookie kept Simon Pagenaud at bay with a more than 10 second gap in his final stint, he was unable to catch Championship leader Scott Dixon despite running laps time as fast and even better at times.
"It was a good day with the #55 Guaranteed Rate Honda. Qualifying went well this morning. We improved a lot from yesterday. We did a risky strategy of doing two sets of Firestone reds and it paid off. Our target for the race was to finish in the Top 10 and we did," said Palou. "It was the first time for me doing a fuel strategy race like this and it worked out so I'm happy. This is where I think we belong in the top 10 so hopefully we can finish out the season with another good result in a few weeks."
Next up for the Dale Coyne Racing with Team Goh squad will be the Firestone Grand Prix of St. Petersburg, the final race of the 2020 NTT IndyCar Series season, on October 25.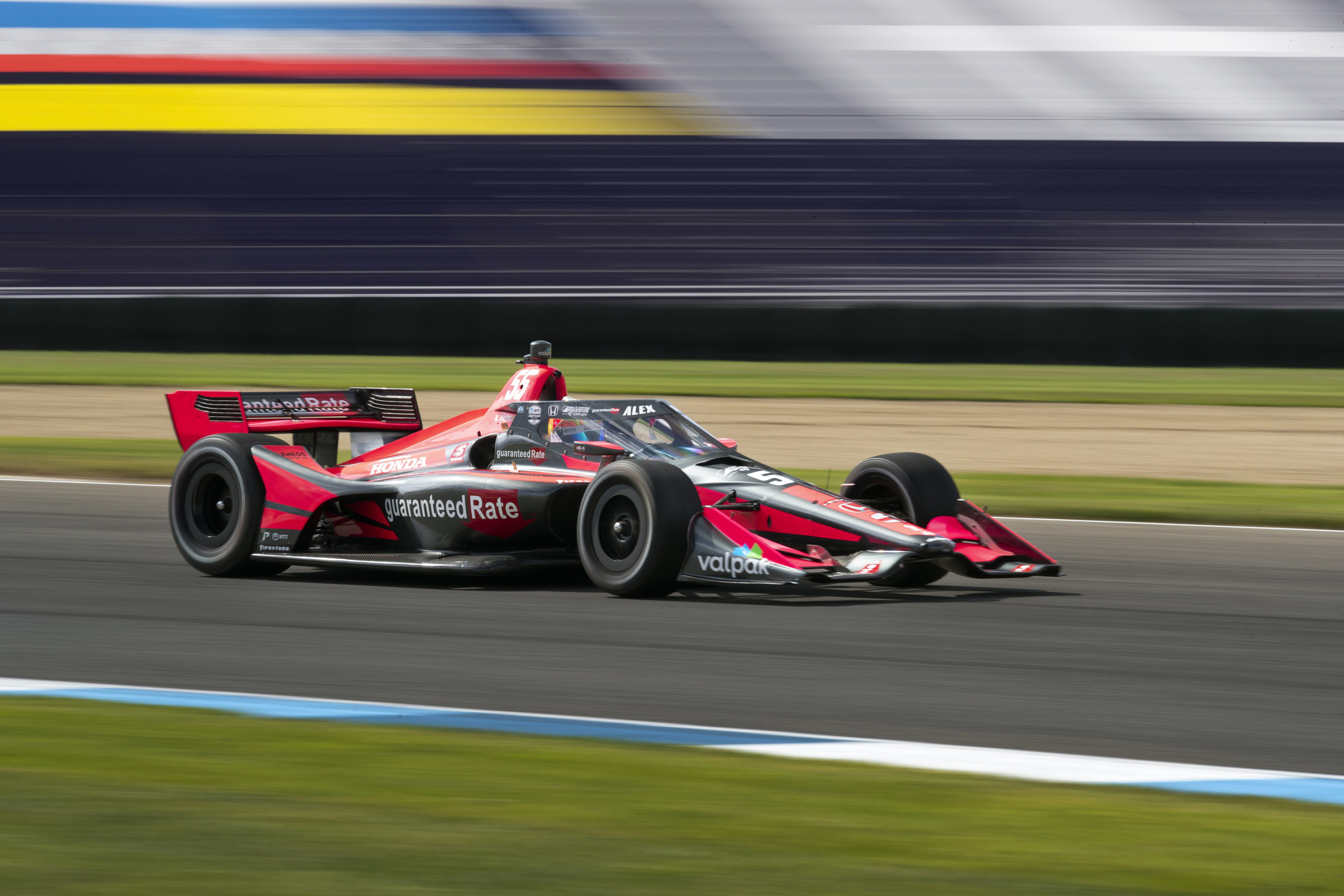 Read more
Early Penalty Costly for Palou in Race 1 of Harvest GP
Dale Coyne Racing with Team Goh driver Alex Palou's first race of the doubleheader INDYCAR Harvest GP presented by GMR didn't go as he had hoped when an early penalty cost him a chance at a better finish. Palou crossed the finish line in 17th.
Starting from 17th, the rookie moved up a few positions at the start of the 85-lap event. Palou then continued to make his way up the charts having opted for a longer first stint than most of his competitors.
The driver of the #55 Guaranteed Rate Honda entered pit lane at the end of Lap 22 having just taken over the lead thanks to his pit stop strategy. However, the Spaniard received a drive through penalty for a pit exit violation and found himself in 25th place after having served his penalty.
Despite registering the fifth fastest race lap (1:10.9775) and gaining positions throughout the remainder of the race, Palou was only able to make it as high as 17th by the time he took the checkered flag.
"I made a mistake leaving pit lane after my first stop so that set us back and pretty much cost us our race. There's not much more to say," expressed Palou. "It's a shame because our #55 Guaranteed Rate car was good, quite competitive. We discovered what our issue was yesterday in qualifying so hopefully we can have a better qualifying run tomorrow and that we can start further up for Race 2 and give ourselves a better chance."
Round 13 of 14 of the 2020 NTT IndyCar Series season will go green Saturday, October 3 at 2:31pm and will be broadcast live on NBC from 2:30pm ET. Qualifying for Race 2 of the Harvest GP will take place at 10:20am earlier that day.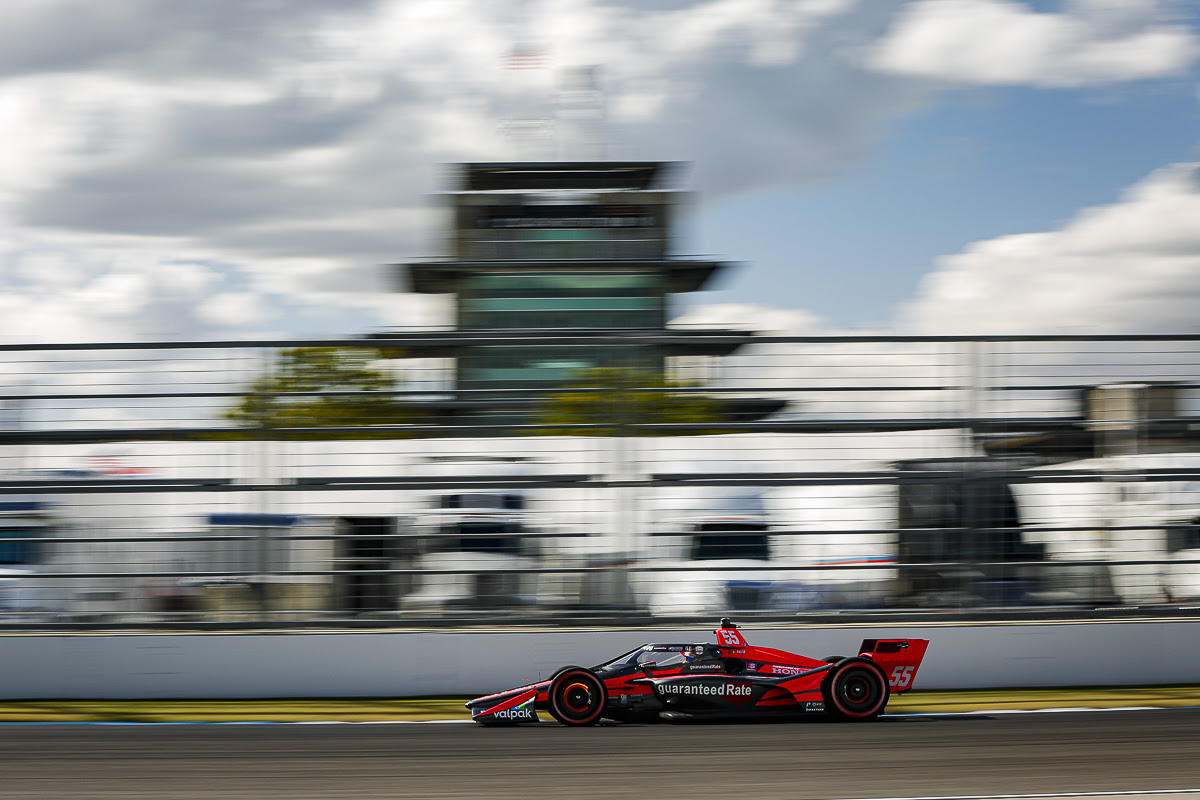 Read more
Alex Palou to Start from Ninth Row for Race 1 of Harvest GP
Indianapolis, IN (October 1, 2020) – Dale Coyne Racing with Team Goh rookie Alex Palou will start Race 1 of the Harvest GP presented by GMR from the ninth row after qualifying 17th in Thursday evening's 10-minute qualifying session.
After leading practice earlier in the day, the rookie was looking forward to getting back on track for qualifying. The driver of the #55 Guaranteed Rate car spent the first part of the session in the top four of his group, however, after switching to the alternate Firestone tire, he was unable to move up the time charts and found himself ninth in his group despite registering a fastest lap of 1: 10.0323.
"The #55 Guaranteed Rate Honda was really strong in practice earlier today, so I was optimistic heading into qualifying this evening. So, I'm disappointed with our qualifying result, there's not much to say. The car felt okay but the speed wasn't there. The engineers are looking into it. I'm confident we'll come back strong on the race tomorrow," shared Palou.
Round 12 of the 2020 NTT IndyCar Series will go green at 4pm ET on Friday, October 2. The 85-lap race will be broadcast live on the USA network.
The penultimate round of the 2020 season, will be broadcast live on NBC from 2:30pm ET on Saturday, October 3 with qualifying scheduled for 10:20am earlier that day.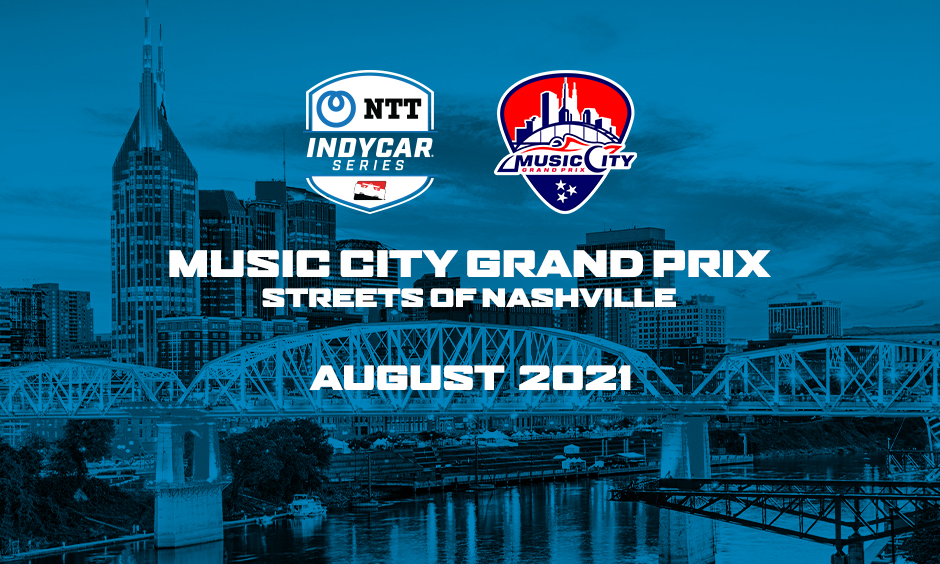 Read more
START YOUR ENGINES: MUSIC CITY GRAND PRIX CONFIRMED FOR 2021 SCHEDULE
The Music City Grand Prix, in partnership with INDYCAR, is bringing a new sound to Nashville. The Music City Grand Prix announced today that the newest NTT INDYCAR SERIES race will debut Aug. 6-8, 2021, in Nashville, Tennessee. The three-day international festival of speed and sound will be staged on a temporary grand prix circuit in downtown Nashville and around the Nissan Stadium campus.
Attendees can look forward to the best Nashville has to offer, including live music performances by top artists, best-in-class chef-curated food experiences and entertainment that centers on speed in a way only Music City can serve up.
"The Tennessee Titans and Nissan Stadium are excited to partner with the Music City Grand Prix to bring the NTT INDYCAR SERIES to Nashville and the stadium campus," said Burke Nihill, president and CEO of the Tennessee Titans. "This is in keeping with our organizational goal of making our city, this venue and our organization as versatile and as busy as possible."
Never-Before-Seen Track Features
With Nissan Stadium serving as the paddock for the race, the 2.17-mile temporary track will race across the Korean Veterans Memorial Bridge into downtown Nashville and back, making the Music City Grand Prix one of the only events in motorsports to cross over a major body of water.
The first street course added to INDYCAR since 2013, it features 11 turns and plenty of straightaways for drivers to pass. These and other dynamic features will create an exhilarating experience for both drivers and fans.
"The Music City Grand Prix will be a one-of-a-kind NTT INDYCAR SERIES experience anchored in the heart of Nashville's action-packed, exhilarating downtown corridor," said Mark Miles, president and CEO of Penske Entertainment Corp. "Nashville is a world-class city and global entertainment capital that provides an exceptional platform for our Series. From professional sports teams and top live music acts to a burgeoning food and culture scene, it is a perfect home for a racing event of this magnitude. Urban street festivals have become a huge part of our DNA at INDYCAR, and this three-day festival—complete with a course that pushes the limits—will highlight everything Nashville and the sport have to offer, providing international travelers, racing enthusiasts and local thrill-seekers alike with an experience of a lifetime."
A Local Event With an International Draw
"Nashville continues to serve as a world-class entertainment and event destination, so adding an urban racing festival of this caliber is a logical next step for the city," said Butch Spyridon, president and CEO of Nashville Convention & Visitors Corporation. "From the 2017 NHL Stanley Cup Finals to the 2019 NFL Draft, Nashville knows how to host sporting events of all kinds while making them a party. The Music City Grand Prix underscores why Nashville was named Best Sports City in 2019, and we look forward to the national and international marketing it will bring to the city."
The NTT INDYCAR SERIES features talented and charismatic drivers from around the globe, including legendary Scott Dixon from New Zealand, two-time Indy 500 winner Takuma Sato from Japan and Nashville native and resident Josef Newgarden, a two-time Series champion.
"Nashville is a special place, and the announcement of the Music City Grand Prix truly marks a huge step forward for our community as we look to the future and a return of our thriving and unique entertainment scene," said Nashville Mayor John Cooper. "This announcement could not have come at a better time. The event represents a tremendous private investment in the city and a catalyst to our economic recovery."
In keeping with true Nashville community, the Music City Grand Prix has forged key partnerships in order to bring this privately funded event to fruition. Music City Grand Prix is appreciative for the collaboration with INDYCAR, the Tennessee Titans, the Nashville Convention & Visitors Corporation, Metro Government of Nashville & Davidson County, the State of Tennessee, the Nashville Sports Council and the Middle Tennessee State University School of Concrete and Construction Management.
Club RPM and the Founders Experience
While the event will feature a variety of affordable and attractive ticket options to ensure all attendees experience a weekend unlike any other, the Music City Grand Prix is currently offering two distinctive membership initiatives. Club RPM is a premium VIP experience. Early members will gain access to concierge-style service for entertainment reservations, valet parking and entry into the Club RPM lounge at the Bridge Building. Additionally, fans can become a Music City Grand Prix Founder and receive reserved seating, exclusive discounts and priority purchase opportunities on parking, hotels and more.
Additional information, including the Music City Grand Prix schedules, artist lineup, food experiences and more, will be released at a later date. Visit www.musiccitygp.com to find more details on the event, sign up for Club RPM or become a Founder.
###