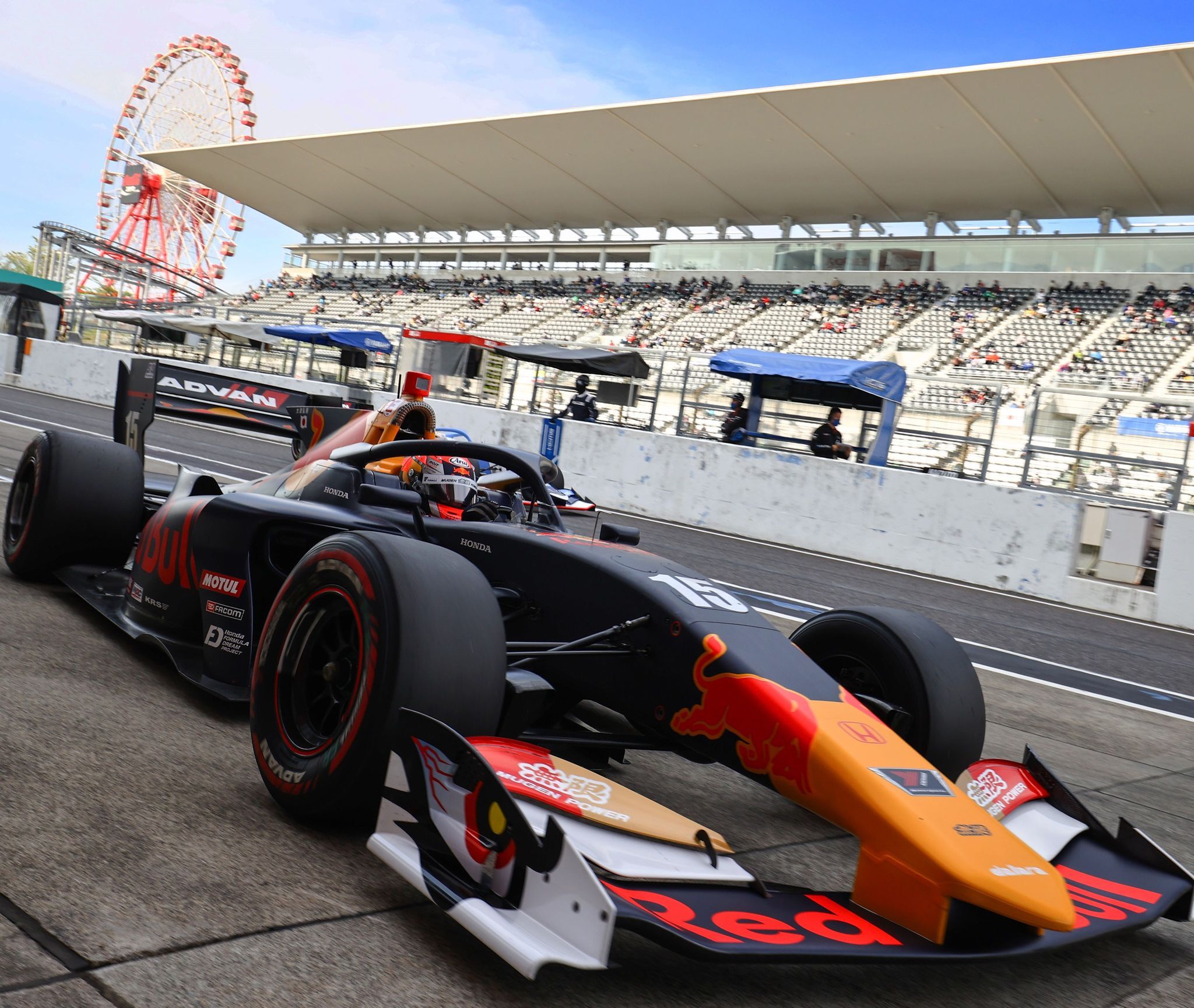 NEWS & RACES
【Rd. 6 MOTEGI】#15 Otsu won the very first championship!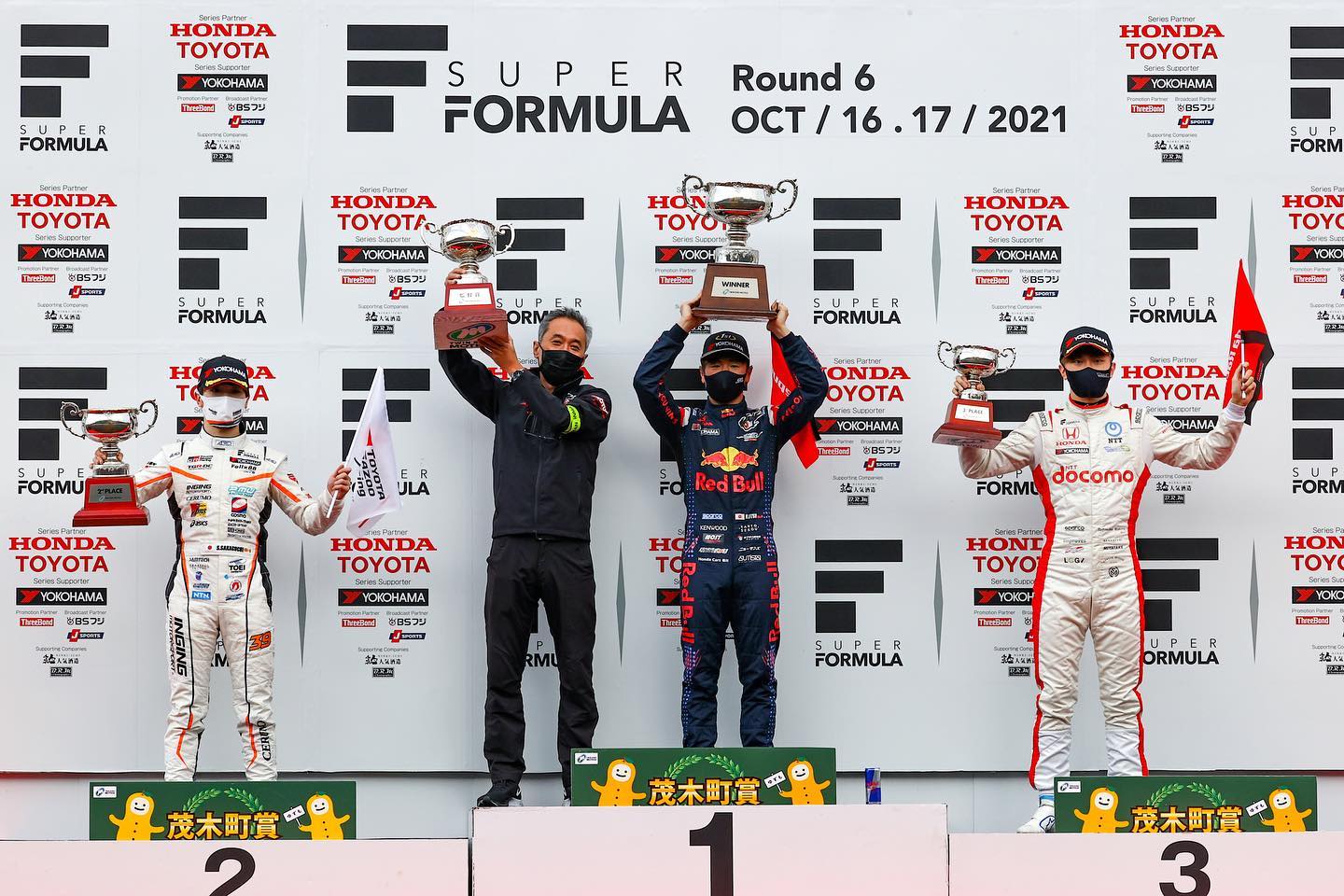 2021.10.18
News, Press, Races
【Rd. 6 MOTEGI】#15 Otsu won the very first championship!
#15 Hiroki Otsu (Red Bull MUGEN Team Goh): 1st place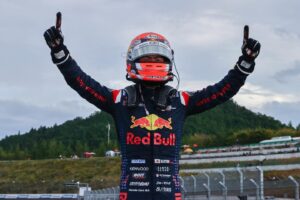 【Driver: Otsu】
I really thank you all for your never-give-up support for me.  I cannot say anything but "I am so happy!" It was only me who chose slick tires in the qualifying but won the pole position. You may say owing to tire selection I could win the pole. But in the race, I could show my best performance and won the race. It could be one of the most perfect days for me.
Pace in the free and warm-up sessions was not good and I discussed with engineers and adjusted setup dramatically on the starting grid and started for the race.
The adjustment worked well and when the safety car appeared, we changed the tires from  the wet to slick ones and whose timing was so perfect owing to mechanics that I could leave the pit so fast.
Cause we discussed about this kind of pit-stop when the safety car is on truck in the meeting before the race. I felt how this team was well-prepared.
Despite pressure from the cars behind, I observed other cars calmly and dealt with various troubles. As the result I believe we could win this race.
I will work hard to improve myself more to be stronger. Please keep on supporting us. Thank you very much indeed.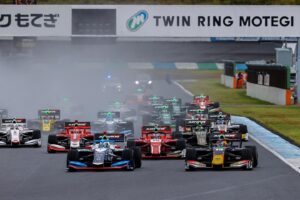 【Director: Tanaka】
Today was the most glorious day for both Red Bull MUGEN Team Goh and TEAM MUGEN.
#Otsu won both pole position and the race even this is the very first year for him at
Japanese Championship SUPER FORMULA Japan. On the other hand, 16 Nojiri has become
the first series champion in his career.
We would like to express gratitude to the race coordinators who held the race on schedule
in this season. We cannot also thank enough for medical staffs who fought against
COVID-19 literarily for 24/7. Because of such staffs, the race was held on schedule, and we
could compete in the race safe and sound. And then sponsors and fans who supported us
under the sever conditions. Thank you so much indeed.
Due to weather change, this race week was quite tough from the qualifying. Under such a
severe condition, both drivers did their best and other staffs made a right decision and
carried out proper work repeatedly, which worked very well.
I believe Otsu worked hard despite the unstable weather condition. His performance is
worth the result in this race. I am so glad that he won the race! Nojiri lost some positions
just after the race started. I do not have negative impressions on this because this
happened due to his strong will to win the race. Through such hard time including pressure
for winning the series championship, he showed quite stable performance and became the
series champion in reality!
I would like to express gratitude to all the people concerned again. There remains one race
and we will continue to fight hard for it. Please keep on supporting us!
team-goh-PR
News, Press, Races