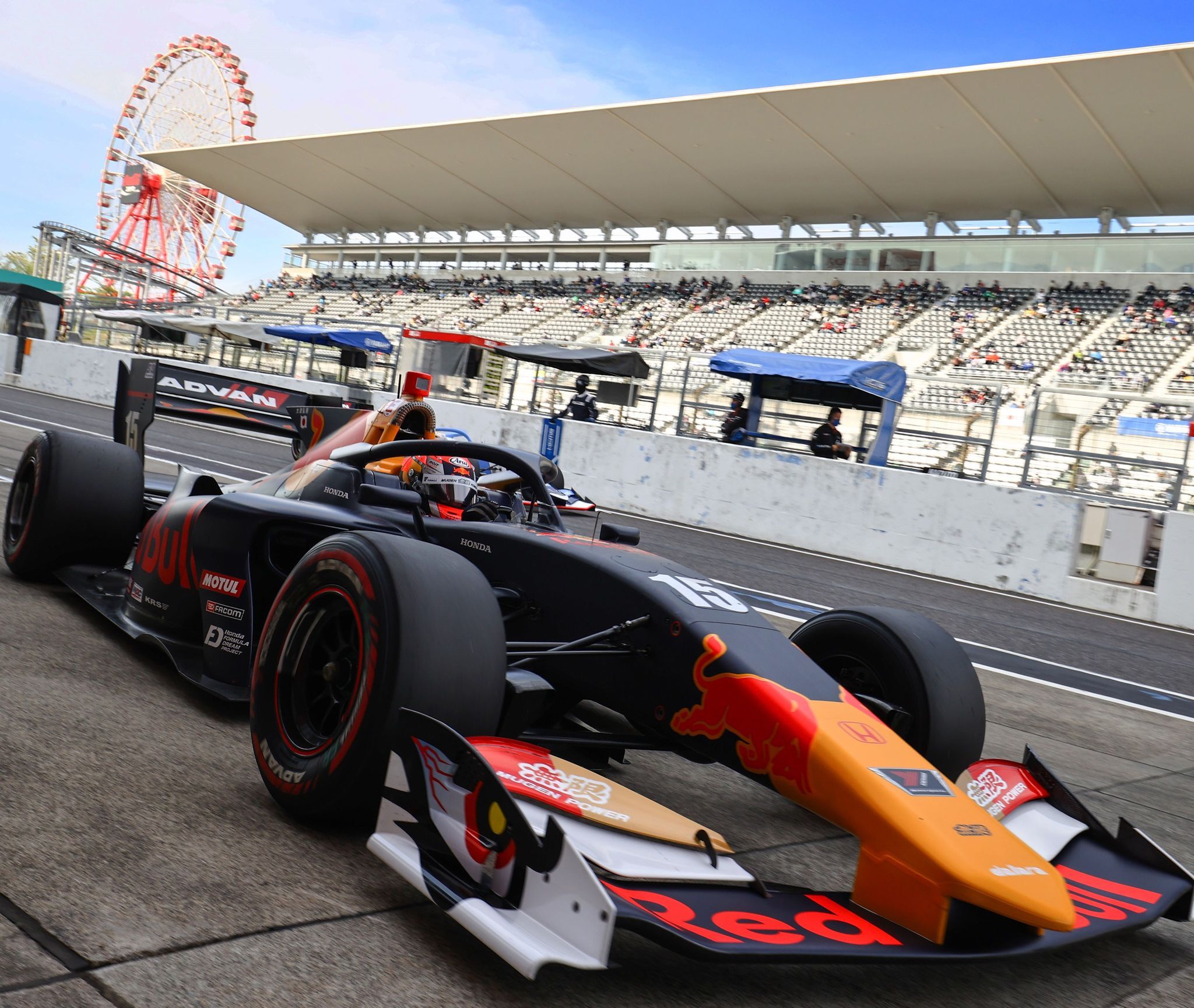 NEWS & RACES
【Rd. 2 SUZUKA】#15 Otsu got points in 5th despite his third participation in Super Formula series!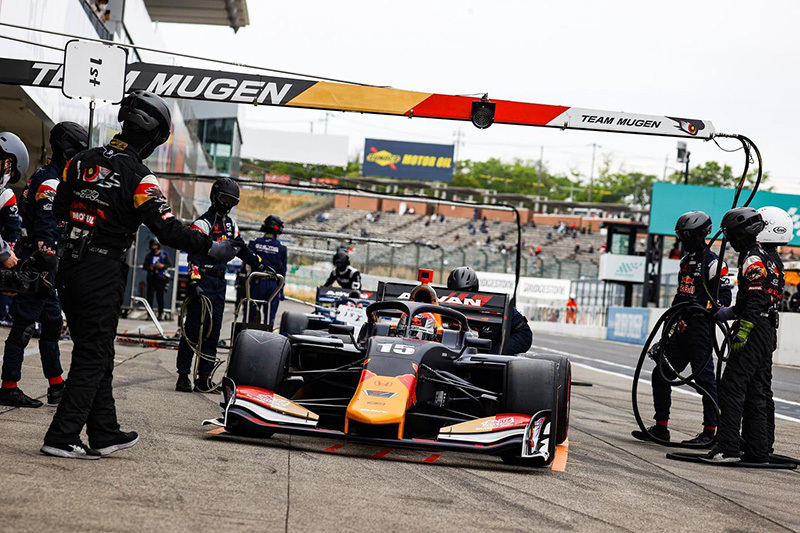 2021.04.26
News, Press, Races
【Rd. 2 SUZUKA】#15 Otsu got points in 5th despite his third participation in Super Formula series!
April 24th (Sat)
■Qualifying:
#15 Hiroki Otsu (Red Bull MUGEN Team Goh): 9th place
【Driver: Otsu】
I ended up with the qualifying in 9th place. Since my position in the free session was 18th due to my poor condition, I had no choice but to complete in the qualifying with so much concern.  Thanks to adjustment done by engineers and mechanics in the interval, I was able to progress to Q2.
I could not progress to Q3 due to 0.06 seconds short to a car going in front of me. So regrettable. Contrarily I could improve my time a lot in a short period of time, from the morning session to the qualifying, and I believe I could learn a lot through this improvement.
I must start the race from the middle position, 9th grid. I need to pay a lot of attention to avoid contacting with and overtake other cars and finish the race in the better position than that in qualifying.
Please keep on supporting us to the end of the race. I will do my best!
【Director: Tanaka】
Though we adopted precious data obtained in the preseason tests and the first round for the new car setting, as you noticed judging from the morning session, car performance was not competitive enough at all.
The atmosphere within the team garage was kind of negative just before the qualifying.  But they changed their minds and got ready for the qualifying and #16 Nojiri could finish 2nd place and #15 Otsu progressed to and finished Q2 in 9th place.
I would like to admire their effort since they showed good performance despite poor car condition in the morning session. If the balance of the car had been good from the first, they could have gotten better results I assume. I would like to apologize to them for it.  I also believe that poor time result in the morning session can be utilized as precious data for the future races.
In the race #16 Nojiri of course will try to win a win. #15 Otsu also will try to stand on the podium. Please cheer us up!
April 25th (Sun)
■Race:
#15 Hiroki Otsu (Red Bull MUGEN Team Goh): 5th place
【Driver: Otsu】
Thank you for your support. Since I had confidence in start, I was so glad to move up to 6th position from the 9th. I tired to overtake a car going front many times but could not make it in the end. So disappointed. I would like to ask our staff to find my bad points and I also try my best to get a result.
Getting a good start and points in today's race will be a good motivation for the rest of my race. I thank all the team members and companies concerned very much.I will try to get much better result anyway. Please keep on supporting us. Thank you indeed.
【Director: Tanaka】
We won again in Suzuka. Another win following the opener!! #15 Otsu moved up his position just after the start of the race and finished in 5th and gained some points! I would like to admire both two drives who showed the very best driving performance and all the staff who did a perfect job. I would simply say one word, "I am so happy!!" I assure that this win can attribute to support of sponsors, people concerned, all the fans, and above all medical staff. Thank you so much.
In the session on Saturday new setting was far different form the expected one and I was afraid that the qualifying and the race would be so tough. But with help of a proper messages from the drivers, cool analysis of the engineers, and precise work carried out by mechanics, the car condition was adjusted perfectly just before the qualifying and which brought about today's great result.
When I look back at the race, I believe it is #16 Nojiri who kept the position stably at the start and showed his cool and confident driving performance, which led to this win. Though #15 Otsu participated in super formula series first time, his start is so good that he jumped up from 9th to 6th position and finished in 5th place. I am looking forward to his performance in the next races.
I am so happy to show good result to the sponsors, people concerned, and all the fans. #16 Nojiri is good at Autopolis and it is certain that he will try to win the next race again. Please continue to support us!!
team-goh-PR
News, Press, Races