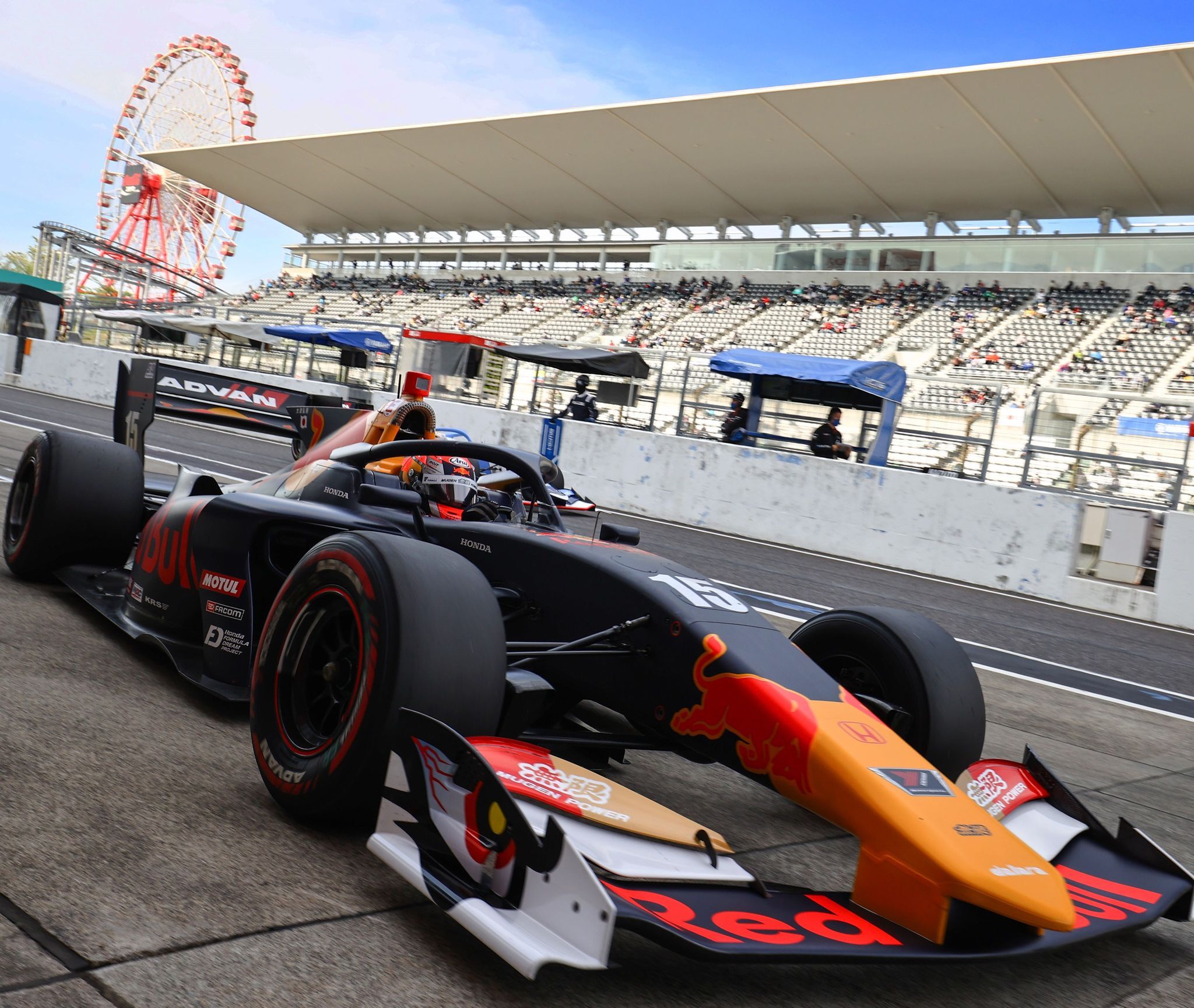 NEWS & RACES
Alex Palou's Strong Run at the Indy 500 Ends in Heartbreak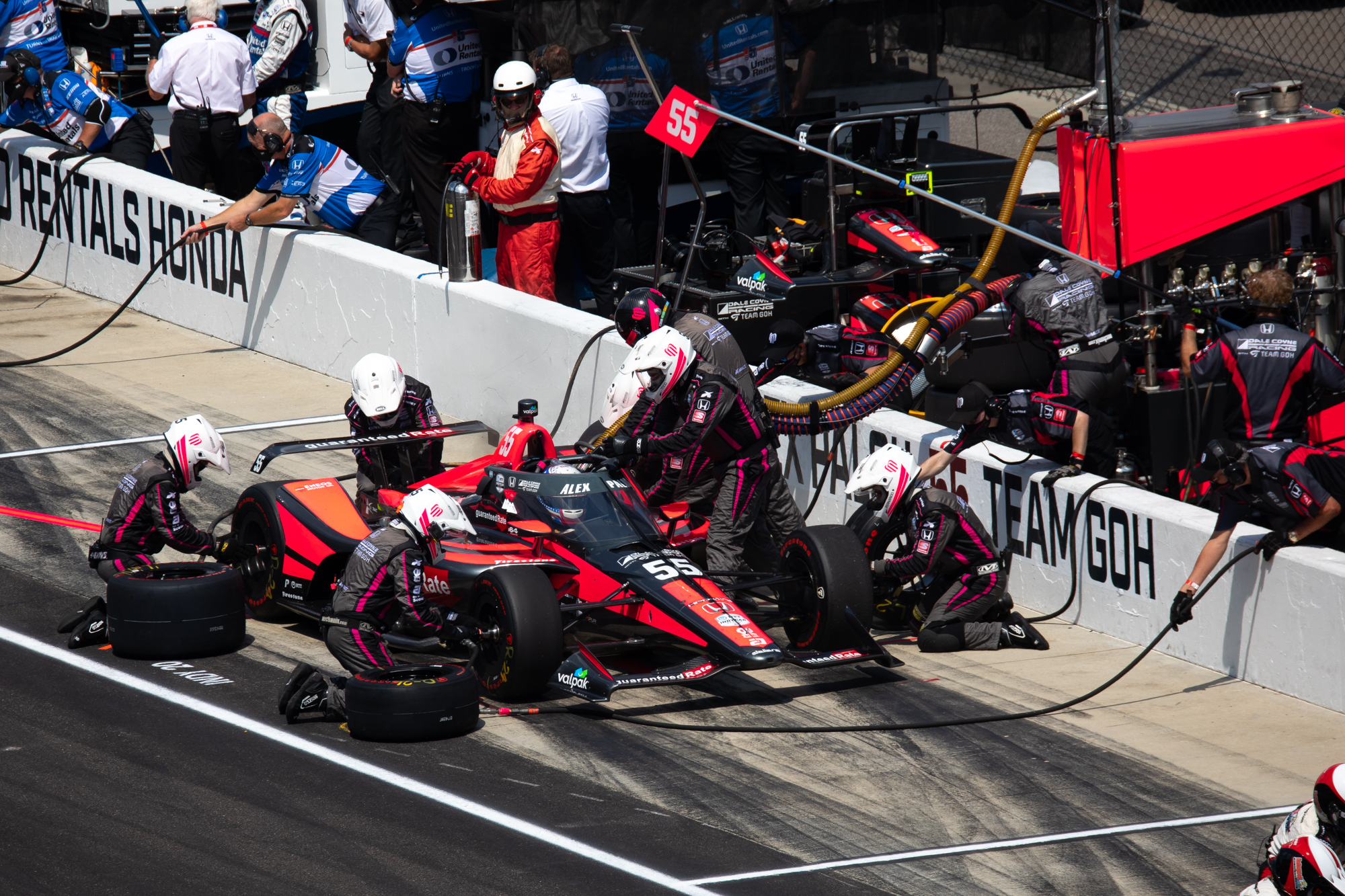 2020.08.24
News, Press, Races
Alex Palou's Strong Run at the Indy 500 Ends in Heartbreak
Dale Coyne Racing with Team Goh driver Alex Palou saw his impressive performance at his first Indianapolis 500 end in heartbreak after contact with the wall. The rookie was running ninth when he lost control of his #55 Guaranteed Rate Honda coming out of Turn 1 on Lap 122.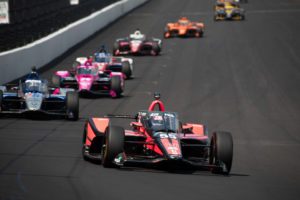 Starting seventh, Palou lost a few positions at the start of the race, falling just outside of the Top 10. Despite moving back in the field, the rookie kept up with the lead pack all while gaining valuable experience around the 2.5-mile famed oval.
Palou made it back into the top 10 by lap 61 and climbed all the way to fourth before making his second pit stop of the race three laps later. With other cars on a different pit stop strategy, Palou exited the pits in 20th. However, by the time he was ready to make his next stop under caution at the end of Lap 87, the Spaniard had moved up to 12th.
The rookie was running 13th when the race returned to green flag conditions on Lap 101. Palou started moving up, passing veteran drivers like Tony Kanaan and Ryan Hunter-Reay on his way back up to ninth.
Sadly, that would be as high as he would get as he spun coming out of Turn 1 on Lap 122, putting an end to what has been an impressive debut for the rookie at the Indianapolis Motor Speedway. Palou, who ended up 28th, still leads the Rookie of the Year standings with 127 points.
"It's a shame. I don't really know what happened, if I was too low or too high. It's difficult to say when you are going so quick. I had been working on getting a run on Newgarden for 2 or 3 laps because I think our car was quicker than his," explained Palou. "It's just a big shame for all the Dale Coyne Racing with Team Goh crew, Guaranteed Rate and our other sponsors that were behind us, and for me. It was my first Indy 500 and I wanted to finish. I think we had a car capable of winning. We'll come back stronger for sure. When I look at my experience as a whole, it's been awesome being here, it's really nice to drive at this historic place, I just want to go back out there now. I learned a lot about driving. I turned so many laps and I was learning every lap. It was a lot of fun. I just wish it didn't end the way it did."
Despite the disappointing end to his first Indianapolis 500, Palou put in an outstanding performance over the two weeks, completing every practice session in the top 10, making it into the Fast Nine for qualifying, registering the fastest single lap (231.901mph) of the nine drivers in the Fast Nine qualifying session and posting the fastest trap speed of all drivers at 240.288mph.
Palou and his Dale Coyne Racing with Team Goh squad will be back in action next weekend at World Wide Technology Raceway for a doubleheader weekend.
team-goh-PR
News, Press, Races